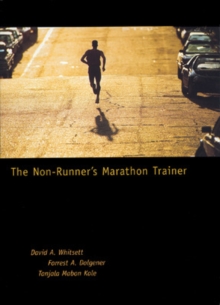 The Non-runner's Marathon Trainer
Paperback
Description
Athlete, runner, marathoner: Are these words you wouldn't exactly use to describe yourself?
Do you consider yourself too old or too out of shape to run a marathon?
But somewhere deep inside have you always admired the people who could reach down and come up with the mental and physical strength to complete such a daunting and rewarding accomplishment?
It doesn't have to be somebody else crossing the finish line.
You can be a marathoner."The Non-Runner's Marathon Trainer" is based on the highly successful marathon class offered by the University of Northern Iowa, which was featured in a Runner's World article titled "Marathoning 101." The class has been offered five times over 10 years, and all but one student finished the marathon.
That is approximately 200 students - all first time marathoners and many with absolutely no running background.
This book follows the same 16-week, four-day-a-week workout plan.
What makes the success rate of this program so much higher than any other?
The special emphasis on the psychological aspects of endurance activities.You don't have to love to run - you don't even have to like it - but you have to realize that you are capable of more than you have ever thought possible. One participant in the program explained it like this: 'I'm doing this for me - not for others or the time clock.
I just feel better when I run, plus it helps me to cope with things in general.
The skills we've learned in this class don't apply just to marathoning - they apply to life!
Just like you never know what the next step in a marathon will bring, so too, you never know what will happen next in life.
But if you don't keep going, you're never going to find out.
By staying relaxed, centered, and positive you handle just about anything that comes your way'.
This is marathon running for real people, people with jobs and families and obligations outside of running. "The Non-Runner's Marathon Trainer" has proven successful for men and women of all ages.
Now let it work for you.
Information
Format: Paperback
Pages: 304 pages, b&w photographs
Publisher: McGraw-Hill Education - Europe
Publication Date: 11/01/1998
Category: Sports training & coaching
ISBN: 9781570281822
Free Home Delivery
on all orders
Pick up orders
from local bookshops
Reviews
Showing 1 - 3 of 3 reviews.
Review by LyzzyBee
16/06/2015
Lent by Jen (who seems to be trying to get me to do a marathon!)An interesting read. I don't necessarily agree with everything they say (taking two ibuprofen before every long/hard run?) but there's a good balance of technical and psychological information and personal experiences from people who've taken their marathon course. I found the visualisation techniques particularly interesting and helpful - both in terms of chanting positive phrases to oneself (silently!) when running, and the idea of creating a personal "video" of positive moments in one's running, which you can play back to yourself when challenged/tired/needing motivation. I recall trying to "set" specific moments during the last Birmingham Half, and I have been able to recall these and set them all together to make a very useful and positive thing to focus on.
Review by tammyfay1
16/06/2015
This book can take anyone from couch potato to current runner and properly train them for their first marathon. This book is a must for anyone that wants to get into running races without getting injured.
Review by MrsWomacksLibrary
16/06/2015
For those who have attempted training for a long run or race on their own without much success, this book is definitely worth the read. It's based on a course that preps the students for a marathon from start to finish. I particularly like that it has a pre-training plan to get non-runners up to speed before the actual marathon training begins. Great training guide for beginners.
Also by David A. Whitsett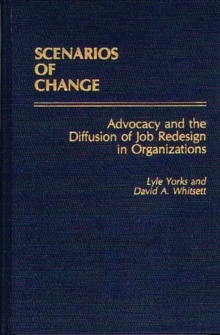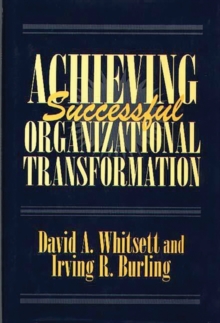 Also in the NTC Sports/Fitness series | View all