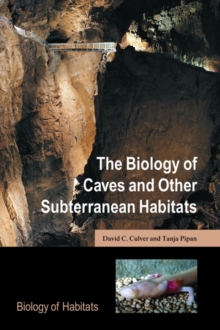 The Biology of Caves and Other Subterranean Habitats
Paperback / softback
Description
Caves and other subterranean habitats with their often strange (even bizarre) inhabitants have long been objects of fascination, curiosity, and debate.
The question of how such organisms have evolved, and the relative roles of natural selection and genetic drift, has engaged subterranean biologists for decades.
Indeed, these studies continue to inform the more general question of adaptation and evolution.
However, interest in subterranean biology is not limited toquestions of evolutionary biology.
Both the distribution and the apparent ancient age of many subterranean species continue to be of significant interest to biogeographers.
Subterranean ecosystems generally exhibit little or no primary productivity and, as "extreme" ecosystems, provide general insightsinto ecosystem function.
Furthermore, the simplicity of subterranean communities relative to most surface-dwelling communities makes them useful model systems for the study of species interactions such as competition and predation, as well as more general principles of ecosystem function.
The rarity of many cave species makes them of special interest in conservation biology. The Biology of Caves and other Subterranean Habitats offers a concise but comprehensive introduction to cave ecology.
Whilst there is an emphasis on the organisms that dominate this unique environment, conservation and management aspects are also considered.
The book includes a global range of examples and case studies from both caves and non-cave subterranean habitats; it also provides a clear explanation of specialized terms used by speleologists.
This accessible text will appeal toresearchers new to the field and to the many professional ecologists and conservation practitioners requiring a concise but authoritative overview.
Its engaging style will also make it suitable for senior undergraduate and graduate students taking courses in cave and subterranean biology.
Information
Format: Paperback / softback
Pages: 272 pages, 75 line and 20 halftone illustrations
Publisher: Oxford University Press
Publication Date: 29/01/2009
Category: Plant ecology
ISBN: 9780199219933
Free Home Delivery
on all orders
Pick up orders
from local bookshops
Also by David C. Culver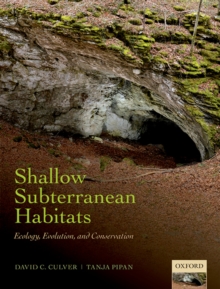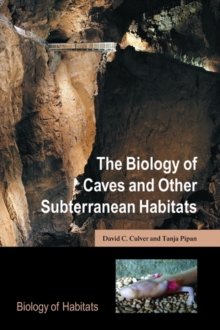 Also in the Biology of Habitats series | View all