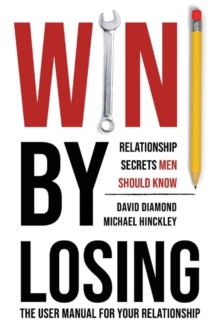 Win by Losing : Relationship Secrets Men Should Know
Paperback / softback
Description
For your current or future intimate relationship: armed with insights and techniques from Win by Losing: Relationship Secrets Men Should Know, happiness and fulfillment will be yours with that special woman in your life!Inside Win by Losing: Relationship Secrets Men Should Know you will find:Comprehensive strategies - Reduce and eliminate toxic conflict. Transformational methods using our 5 relationship enablers - Reset your relationship if it's heading in the wrong direction. Rediscover those good times when you first met - Use our proven methods including effective ways of listening to your partner. Improve intimacy - Reduce destructive levels in your sink of negativity thereby restoring and improving levels of intimacy between you. The author's time-tested advice - How to avoid being misunderstood. Detailed 90-day guide - Includes practical guidance for identifying what's important to both of you in your relationship and what action to take. Over 200 pages - We will show you the secret to long-term happiness and satisfaction. Regularly updated information - Check out our website, Facebook page and YouTube channel where you can post comments to interact with the authors. Supercharge your precious relationship with Win by Losing.
Your partner will love and appreciate you like never before!Are you ready to reach new heights in your relationship?
Check out Win by Losing: Relationship Secrets Men Should Know today.
Information
Format: Paperback / softback
Pages: 250 pages
Publisher: David Diamond & Michael Hinckley
Publication Date: 04/08/2019
ISBN: 9781999302511
Free Home Delivery
on all orders
Pick up orders
from local bookshops