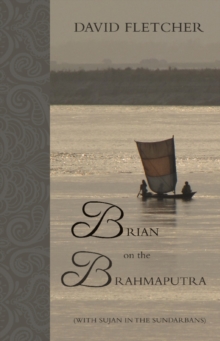 Brian on the Brahmaputra : With Sujan in the Sundarbans
Paperback
Description
Brian on the Brahmaputra is a day-by-day account of an actual wildlife expedition to Assam, by means of a boat trip down the Brahmaputra, and the extension to this expedition in the form of an excursion to the Sundarbans - the mangrove-covered islands in the mouth of the Ganges, south of Kolkata.� However, it is a great deal more than this. It is the tale of two dozen middle-aged amateur naturalists from England and their encounter with a very unusual world, as seen through the eyes of one of the group.
This fairly insecure, misanthropic member of the party, Brian, records his thoughts and his feelings about not just the unfamiliar parts of India through which he travels, but also about those with whom he is travelling.� In this way, a picture is painted of a largely unknown area of the world and of a largely unknown pastime, namely that of an organised `nature trip' - and of course, of the sort of people who participate in such trips. The account is factual, but overlaid with a large helping of humour, a number of quirky perspectives and some poetic licence.
The result is an amusing and informative story, which is at the same time unavoidably caustic and provocative. Brian on the Brahmaputra will appeal to fans of travel writing, in particular those with an interest in human behaviour.
It is part of� a seven-part series which details Brian and Sandra's travels to Assam, Namibia, Syria, Borneo, Cape Verde, Botswana and Morocco - and in due course, Zambia.
Information
Format: Paperback
Pages: 272 pages
Publisher: Troubador Publishing
Publication Date: 01/04/2013
Category: Expeditions
ISBN: 9781780884547
Free Home Delivery
on all orders
Pick up orders
from local bookshops