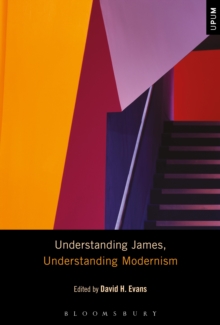 Understanding James, Understanding Modernism
Hardback
Description
Psychologist, philosopher, teacher, writer-William James stood closer than any other thinker to the center of the confluence of intellectual and artistic forces that defined the culture of modernism. The outstanding feature of this volume lies in its intent to investigate James's influence on both American and International Modernism.
It provides, on the one hand, a multifaceted introduction to students of history, philosophy, and culture, and on the other, a compendium of some of the most up-to-date thinking on this central figure. James's first book, Principles of Psychology (1890) immediately established James as the leading psychologist of his time, at a moment in history when psychology seemed to offer the promise of finding some definitive answers to eternal philosophical conundra. James's innovations would register a clear effect on much modernist art, most evidently in the stylistic prose experiments of James Joyce, Virginia Woolf, and their imitators.
James's tentative skepticism concerning the concept of consciousness as such, and the post-Cartesian ego that was its foundation, also anticipates the questioning of the subject that would be the theme of much modern, and indeed postmodern thought.
The contributors to this volume explore James's most essential texts as well as his influence on contemporary writers, artists, and thinkers.
The final section is a glossary of James's key terms, with entries written by leading experts.
Information
Format: Hardback
Pages: 328 pages
Publisher: Bloomsbury Publishing Plc
Publication Date: 20/04/2017
Category: Literary studies: from c 1900 -
ISBN: 9781501302749
Free Home Delivery
on all orders
Pick up orders
from local bookshops