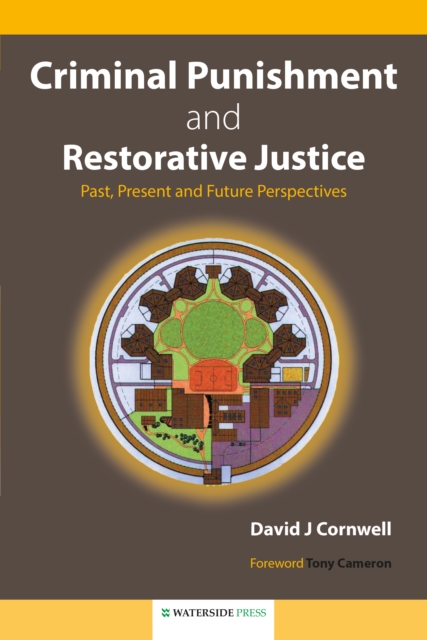 Criminal Punishment and Restorative Justice : Past, Present and Future Perspectives
Paperback / softback
Description
The book provides a refreshing analysis of the inherent divide between punitive and restorative approaches to questions of criminal justice.
It looks at matters that serve to restrict more active and enthusiastic adoption of principles of restorative justice so that RJ tends to be constrained to a secondary role on the margins of criminal justice development.
It examines claims to mainstream consideration against the backdrop of traditional justifications for punishment, and, in an era when increasing use of custodial and other punitive methods is a growing worldwide, questions communities would not be far better served by a more emphatic and early shift in favour of restorative methods.This book provides an international perspective of the potential of restorative justice to deliver an altogether more enlightened approach towards dealing with offenders and victims.
It argues that the use of custody can be reduced by challenging offenders to take responsibility for their offences and to make reparation for their wrong-doing.
It seeks to consign to history the fallacies and false horizons of traditional thinking in favour of a principled, more purposeful use of sanctions."Criminal Punishment and Restorative Justice" pulls no punches in its criticism of traditional approaches and their failure to achieve crime prevention.
David Cornwell appraises the potential of restorative justice to make 'corrections' more effective, civilised, humane, pragmatic and non-fanciful, by looking at 'bedrock issues' in contemporary criminology and penology and demonstrate that RJ offers no 'soft options', rather the demands of remorse, acceptance of responsibility, and the repairing of harm done.
It makes the case for the radical overhaul of existing approaches on the basis of principle not political expediency.
Information
Format:Paperback / softback
Pages:190 pages
Publisher:Waterside Press
Publication Date:01/02/2006
Category:
ISBN:9781904380207
Information
Format:Paperback / softback
Pages:190 pages
Publisher:Waterside Press
Publication Date:01/02/2006
Category:
ISBN:9781904380207