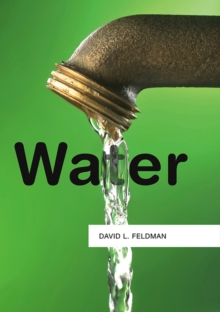 Description
Water is our planet s most precious resource. It is required by every living thing, yet a huge proportion of the world s population struggles to access clean water daily.
Agriculture, aquaculture, industry, and energy all depend on it - yet its provision and safety engender widespread conflict; battles likely to intensify as threats to freshwater abundance and quality, such as climate change, urbanization, new forms of pollution, and the privatization of control, continue to grow.
But must the cost of potable water become prohibitively expensive for the poor - especially when supplies are privatized?
Do technological advances only expand supply or can they carry hidden risks for minority groups? And who bears responsibility for managing the adverse impacts of dams funded by global aid organizations when their burdens fall on some, while their benefits accrue to others?
In answering these and other pressing questions, the book shows how control of freshwater operates at different levels, from individual watersheds near cities to large river basins whose water - when diverted - is contested by entire countries. Drawing on a rich range of examples from across the world, it explores the complexity of future challenges, concluding that nations must work together to embrace everyone's water needs while also establishing fair, consistent criteria to promote available supply with less pollution.
Information
Format: Hardback
Pages: 200 pages
Publisher: Polity Press
Publication Date: 21/09/2012
Category: Geopolitics
ISBN: 9780745650326
Other Formats
Paperback / softback from £15.09
Hardback from £37.39
Free Home Delivery
on all orders
Pick up orders
from local bookshops