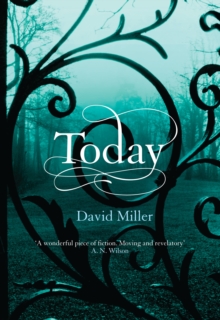 Description
August 1924. John Conrad arrives at his parents' home on the outskirts of Canterbury, where family and friends are assembling for the bank holiday weekend.
His crippled mother has been discharged from a nursing home, his brother drives down from London with wife and child.
But as the guests converge, John's father dies. Today follows the numb implications of sudden death: the surprise, the shock, the deep fissures in a family exposed through grief.
But there is also laughter, fraud and theft; the continuation of life, all viewed through the eyes of Lilian Hallowes - John's father's secretary - never quite at the centre of things but always observing, the still point in a turning world.
Today is a remarkable debut, an investigation of bereavement, family and Englishness, beautiful in its understatement and profound in its psychological acuity.
Information
Format: Hardback
Pages: 176 pages
Publisher: Atlantic Books
Publication Date: 01/03/2011
ISBN: 9781848876057
Free Home Delivery
on all orders
Pick up orders
from local bookshops
Reviews
Showing 1 - 2 of 2 reviews.
Review by dsc73277
16/06/2015
This is the sort of carefully written novel on a serious theme that typically has critics liberally dispensing praise; the difference here is that it is entirely justified. The attention to detail is outstanding. I was struck, for example, by how often reference is made to the crunch of the gravel driveway of the house in which the novel is mostly set. Small details like that are more vivid at times of loss, partly because of the quiet. In this case, the drive also serves as a pointer to the most prominent character's desperate desire to fit in as an Englishman. A concern with nationality and identity is not a major theme of the novel, but this just illustrates how, like a prose poet, the author has managed to hint at so much more than one might expect to find in less than two hundred pages.
Review by nicx27
16/06/2015
This is a short novel about the death of writer, Joseph Conrad, and set on three separate days in August 1924. I have to confess I knew nothing about Conrad, and it probably would have helped me a little to have known more, as I think the story might have gelled more and made a little more sense to me.There is a huge list of characters at the beginning (no good for quick reference back to when you are reading on the Kindle!). For such a short novel this felt a little excessive. I also found myself getting a bit confused during the story and some of the turns of phrase and narrative felt a little odd to me.However, I did still get some enjoyment out of the book and think it is an accomplished piece of work. I liked the 'typewriter', Lilian Hallowes best of all I think. A nice, quick read, but not quite for me.