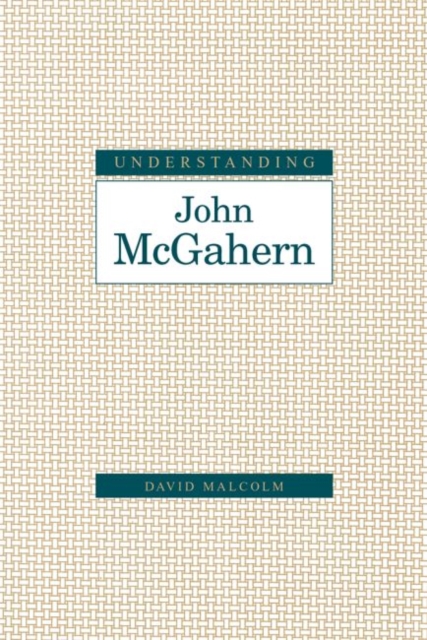 Understanding John McGahern
Hardback
Description
Understanding John McGahern surveys the life and work of the successful Irish novelist and short story writer whose career was launched with the 1963 publication of ""The Barracks"".
Most widely known for the 1998 film adaptation of ""Amongst Women"", McGahern (1934-2006) has been enthusiastically received internationally and particularly in France, where some of the best and most extensive scholarship on his work has taken place.
In this introduction to the writer and his body of work, David Malcolm identifies McGahern's primary concerns and assesses his popularity beyond the shores of Ireland.
Although McGahern has long been categorized as a writer who specializes in the despair afflicting the Irish, Malcolm takes a broader view, showing how the novelist writes about individual fates that resonate with universal existential concerns.
Malcolm discusses the autobiographical compass points of McGahern's work - rural northwest Ireland, a religious mother who dies prematurely, a domineering patriarch, a repressive and religious social order, 1950s and 1960s Dublin - and demonstrates that even singularly Irish situations relate to a larger twentieth-century reality.
In individual chapters, Malcolm offers close readings of McGahern's novels and short stories, from ""The Barracks"" to ""That They May Face the Rising Sun""/""By the Lake"".
Malcolm's analyses include McGahern's controversial second novel, ""The Dark"", which was banned by the Irish government.
Malcolm shows the movement of McGahern's fiction from rural to urban and then back to rural settings, his novels' intertwining of individual and national histories, his insufficiently acknowledged technical experimentation, his depiction of existential despair and sexual malaise, and his hope for the future.
Information
Format:Hardback
Pages:176 pages
Publisher:University of South Carolina Press
Publication Date:28/02/2007
Category:
ISBN:9781570036736
Information
Format:Hardback
Pages:176 pages
Publisher:University of South Carolina Press
Publication Date:28/02/2007
Category:
ISBN:9781570036736
Also in the Understanding Modern European and Latin American Literature series | View all