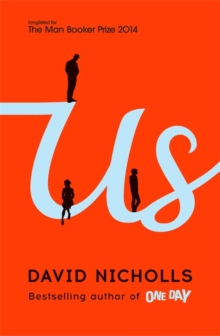 Description
David Nicholls brings to bear all the wit and intelligence that graced ONE DAY in this brilliant, bittersweet novel about love and family, husbands and wives, parents and children.
Longlisted for the Man Booker Prize for Fiction 2014. 'I was looking forward to us growing old together. Me and you, growing old and dying together.' 'Douglas, who in their right mind would look forward to that?' Douglas Petersen understands his wife's need to 'rediscover herself' now that their son is leaving home.
He just thought they'd be doing their rediscovering together. So when Connie announces that she will be leaving, too, he resolves to make their last family holiday into the trip of a lifetime: one that will draw the three of them closer, and win the respect of his son.
One that will make Connie fall in love with him all over again. The hotels are booked, the tickets bought, the itinerary planned and printed. What could possibly go wrong?
Information
Format: Hardback
Pages: 416 pages, Maps and Line Drawings
Publisher: Hodder & Stoughton General Division
Publication Date: 30/09/2014
ISBN: 9780340896990
Other Formats
Paperback from £7.25
EPUB from £4.99
CD-Audio from £17.95
Free Home Delivery
on all orders
Pick up orders
from local bookshops
Reviews
Showing 1 - 3 of 3 reviews.
Review by LARA335
16/06/2015
Douglas, a slightly Pooterish sort of scientist, and his artistic wife and teenage son go on a European tour. Told from Douglas's point of view, interspersed with recollections of moments in his 25 year-old marriage. David Nicholls skilfully and sympathetically draws Douglas as a nice, well-meaning man who inadvertently exasperates his wife and son. A funny, humane and involving novel, which also had me googling the paintings being viewed on the 'grand tour'. I loved 'Starter for Ten' that had as it's main character a socially-awkward, teenage-Douglas type male. Was severely disappointed by 'One Day', so delighted to pick up on a similar character in middle-age - who is still causing a ruckus at a quiz.
Review by klack128
10/11/2015
I enjoyed Us, and I enjoyed the narrator of Us. That being said, throughout the entire novel I alternated between feeling sorry for Doug, and wanting to scream at him. Which, I think, proves how well-written the book was. I think if we're honest with ourselves, many of us are like Doug--aware of our flaws, even as we put them on display and are unable to refrain from correcting them. <br/><br/>I liked the structure of the novel, with the plot alternating between Doug and Connie's early days, and then to their Grand Tour in the present day with their son. I felt the book was realistic. It didn't idealize things, nor did it take an overly negative view of life--the characters felt real, with their admirable qualities and their flaws, and their misunderstandings of one another. And while there was a lot of sadness throughout the book, there was also growth, and hope.
Review by joyhclark
02/03/2016
I went into this one with low expectations, given my general dislike of <i>One Day</i>. Despite my reservations, I thoroughly enjoyed <i>Us</i>. Several of Douglas's inner diatribes - the general nastiness of public beaches, pessimism about the future - were eerily similar to my own thoughts. As a parent, I saw glimpses of myself in both Douglas in Connie and became both endeared/frustrated with all three characters at one time or another.