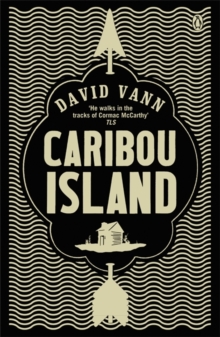 Description
On a small island in a glacier-fed lake on Alaska's Kenai Peninsula, a marriage is unravelling.
Gary, driven by thirty years of diverted plans, and Irene, haunted by a tragedy in her past, are trying to rebuild their life together.
Following the outline of Gary's old dream, they're hauling logs out to Caribou Island in good weather and in terrible storms, in sickness and in health, to patch together the kind of cabin that drew them to Alaska in the first place.
Across the water on the mainland, Irene and Gary's grown daughter, Rhoda is starting her own life.
She fantasizes about the perfect wedding day, whilst her betrothed, Jim the dentist, wonders about the possibility of an altogether different future. From the author of the massively-acclaimed Legend of a Suicide, comes a devastating novel about a marriage, a couple blighted by past shadows and the weight of expectation, of themselves and of each other.
Brilliantly drawn and fiercely honest in its depiction of love and disappointment, David Vann's first novel confirms him as one of America's most dazzling writers of fiction.
Information
Format: Paperback
Pages: 304 pages
Publisher: Penguin Books Ltd
Publication Date: 01/01/2011
ISBN: 9780670918447
Other Formats
EPUB from £3.99
eAudiobook MP3 from £14.24
Free Home Delivery
on all orders
Pick up orders
from local bookshops
Reviews
Showing 1 - 5 of 5 reviews.
Review by HeikeM
16/06/2015
This is an author I deeply admire for his ability of writing truly horrible stories in a way that draws you in, holds you firm until you finished the book, breathless, shocked, amazed and absolutely enthralled in Vann's world of darkness and human horror. Since 30 years Gary is trying to find the *real* Alaska. In a last attempt he starts building a log cabin on Caribou Island. Irene, the wife, helps in all weathers to fulfil his dream, knowing deep inside that he is walking towards yet another failure. On the mainland their daughter Rhoda is trying to coax a proposal out of her boyfriend who has other things in mind for his life.While Gary and Irene's marriage is slowly falling apart Rhoda is getting more and more worried about her mother who seems to slide into painful madness.It is a brutally honest book, stark and dark, with no room for the reader to turn away. Fantastic!
Review by KymmAC
16/06/2015
Such a different novel from Sukkwan Island, yet imbibed with the same sense of people living on the edges of what is bearable in life. The reader watches them take on the challenge of treading along that edge, knowing that they are walking somewhere the reader dares not walk, wondering, along with Rhoda, why in hell they have chosen to live there."He hadn't yet seen his life wasted, hadn't yet understood the pure longing for what was really a kind of annihilation. A desire to see what the world can do, to see what you can endure, to see, finally, what you're made of when you're torn apart.""An ocean with a heartbeat, slow waves of pressure, water compacting but no edge to it.""Fishing seemed to him a great act of faith, or desperation.""A despair as immovable as a mountain.""Her memory now was only of figures in landscape. She had lost their movement and words, their purpose.""...but that was only habit, not a thing you could trust.""The Lake Man, they'd call him, and he'd find everything that had ever been forgotten. A childhood alongside an old shoe, a rusted-out engine full of someone's thoughts from a summer afternoon."Deep water, layers and currents, and when one layer moved over another, something must hear that, some tearing of water against water.""Knowledge came too late, and by then, there was no use for it. The choices had already been made.""Origins. That was the problem. If we didn't know where we had started, we couldn't know where we should end, or how. Lost all along the way.""Something tempting about wilderness, something inviting and easy, and yet the truth was that the spaces became much larger once you entered them. Hard and cold and unforgiving."
Review by Voise15
16/06/2015
A novel about the misplaced hope in new beginnings. Insightful about the tensions of family life. Tails off at the end. The desolation and Arctic weather of Alaska reflected in the isolation and frostiness of the relationships.
Review by AndrewBlackman
16/06/2015
This is a book that reflects its setting. The style is spare and the themes are dark. The cold, forbidding atmosphere of Caribou Island and the surrounding area just add to the feeling of desperation and fear. The writing is beautiful in many places, with a restrained style that allows the stark facts to show through. The book centres around a troubled marriage, with the wife depressed and the husband angry, but the problems radiate out through the more minor characters too. Everyone in the book is damaged in some way, everyone is lacking something.As I hope I've made clear, this is certainly not a cheery or uplifting read. If you want to be inspired or to escape or to meet likeable characters you can identify with, you probably won't like this book. But if you want something dark, sad, raw and true, I'd recommend Caribou Island.
Review by sianpr
27/08/2015
Couldn't put this book down. Vann tells a gripping but bleak tale set in Alaska. V good characterisation and sense of place.