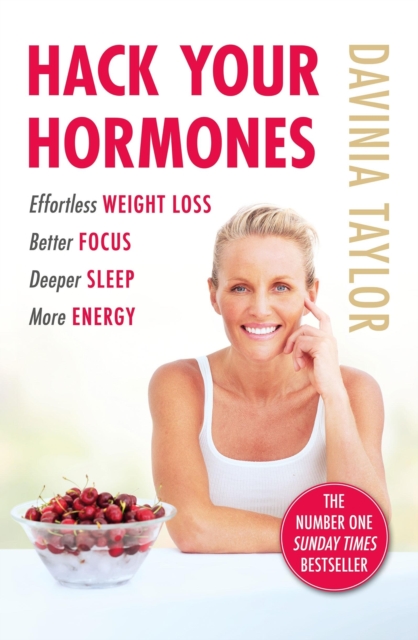 Hack Your Hormones : The Number One Sunday Times Bestseller
Paperback / softback
Description
THE INSTANT NUMBER ONE SUNDAY TIMES BESTSELLER'A wonderful book' Dr Chris van Tulleken, Sunday Times bestselling author of Ultra-Processed PeopleSleep better thanks to cherriesFix your brain fog with good fatsImprove your metabolism with brazil nutsWhen we talk about hormones, we so often think of them as a 'women's issue'.
But our hormones regulate everything from our sleep, to the way we eat, our stress response and our moods.
In Hack Your Hormones Davinia Taylor, entrepreneur and biohacking pioneer, breaks down how best to optimise all of our hormones. Davinia gives symptom-led advice, backed up with the expertise of a doctor, on how lifestyle hacks and supplements can balance our cortisol, adrenaline, dopamine and more, even Vitamin D (yep, it's a hormone). And the answers might be as close as your kitchen cupboards. This groundbreaking new book is full of simple, accessible hacks that will make you feel not just better, but amazing. 'Let's get our hormones into the optimum place they can be. Because if I can feel better, then anyone can. This is proper, real empowerment, not tampon ad empowerment!
This is your body, nobody can look after it like you can.' Davinia
Information
Format:Paperback / softback
Pages:288 pages
Publisher:Orion Publishing Co
Publication Date:25/05/2023
Category:
ISBN:9781398709614
Information
Format:Paperback / softback
Pages:288 pages
Publisher:Orion Publishing Co
Publication Date:25/05/2023
Category:
ISBN:9781398709614