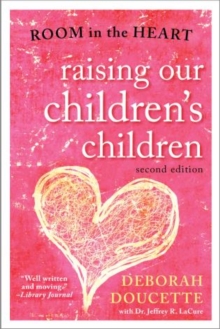 Raising Our Children's Children : Room in the Heart
Paperback / softback
Description
Based on Deborah Doucette's personal experience raising a grandchild, this book examines the myriad factors involved in kinship care, specifically when grandparents begin to raise their grandchildren.
Filled with true stories from people who have raised their children's children, and including advice from Dr. Jeffrey R. LaCure throughout, this family-focused book looks at this fairly common relationship from all sides.
Now in its second edition, Raising Our Children's Children has been updated to include recent social developments, such as the trend toward multigenerational family living where children, their parents, and their grandparents all live under one roof.
Information
Format: Paperback / softback
Pages: 344 pages
Publisher: Taylor Trade Publishing
Publication Date: 02/07/2014
Category: Intergenerational relationships
ISBN: 9781589799264