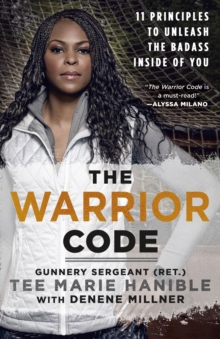 The Warrior Code : 11 Principles to Unleash the Badass Inside of You
Hardback
Description
By the age of fifteen, Tee's father had been murdered, she'd become a ward of the state, had mastered foster care, been expelled from school, and even found herself a victim of gun violence on the streets of the South Side of Chicago. Having been introduced to military reform school, Tee began to see a different path for her life, a path that would lead her to become a Warrior. From her relentless drive to be more than her circumstances, Tee found herself as part of one of the first female classes of recruits to complete the Marine Corps Crucible, as well as part of the first ever class of females to complete Marine Combat Training.
As the only woman to deploy with her unit in Iraq in 2003, Tee is known as the badass female Gunnery Sergeant and trainer from FOX's hit show American Grit.
Now she's here to help you unleash the badass inside of you!
Other Formats
eAudiobook MP3 from £16.79