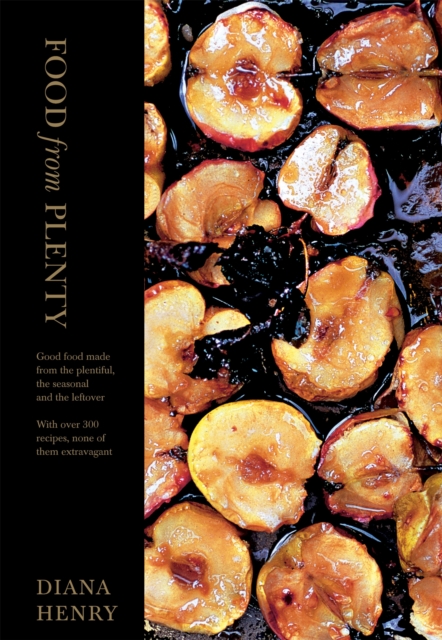 Food From Plenty : Good food made from the plentiful, the seasonal and the leftover. With over 300 recipes, none of them extravagant
Hardback
Description
Caring about getting the maximum value out of the ingredients we buy and cook is now second-nature for most cooks. And reduced food waste goes hand-in-hand with spending less of course.
It's also about exploring a wider range of ingredients, from seasonal vegetable and fruit gluts to interesting cuts of meat and fish.
There is great pleasure to be found in cooking ingredients when they are at their best and in using any leftovers smartly (which neatly saves work for the cook too).
As always with Diana Henry, flavour is the key. More than 300 delicious recipes in this book are sourced from cultures around the world that know a thing or two about getting the most out of as little as possible.
Cook ahead, make the most of gluts from the garden, magic what's left over into a delicious new meal that takes little time.
There is no sense of going without here - it is all about the pleasure of making the most delicious use of everything available.
Information
Format:Hardback
Pages:320 pages
Publisher:Octopus Publishing Group
Publication Date:06/09/2010
Category:
ISBN:9781845335076
Information
Format:Hardback
Pages:320 pages
Publisher:Octopus Publishing Group
Publication Date:06/09/2010
Category:
ISBN:9781845335076