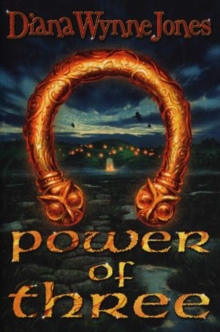 Description
This is the story of Ayna and Ceri, who both had Gifts, and of Gair, who thought he was ordinary. Gair spent his time gazing out onto the Moor and brooding.
Ayna could answer questions about the future, Ceri could find things which were lost.
Gair seems to have no Gift and knew he was a disappointment to his jovial, heroic father - who is Chief.
Perhaps his feelings of not fitting in was what made him so curious about these other different sorts of beings who lived on the Moor - the Giants and the Dorig.
Certainly it was because he believed he was ordinary that he did his best to become wise, and to learn as much as he could abou the three great Powers of Sun, Moon and Earth. And when the crisis came, Gair found the knowledge he had gained was to help save not only his own life but those of all his people.
Information
Format: Paperback
Pages: 304 pages
Publisher: HarperCollins Publishers
Publication Date: 05/11/2001
Category: Fantasy
ISBN: 9780007113705
Free Home Delivery
on all orders
Pick up orders
from local bookshops
Reviews
Showing 1 - 2 of 2 reviews.
Review by soybean-soybean
16/06/2015
This book by DWJ was surprisingly more complicated in terms of the characters' maturity's evolution process and provides the young reader with much to think about. It deals with differences in 'race' in a different but effective way, without touching on any sensitivities relating to 'colour'. In here, three types of 'race' are portrayed as initially having many differences at the onset of the story, when the main characters are still ignorant and still held on to the belief that the other races were nasty creatures, better off dead. The story continues to grow the main characters maturity levels by having them experience situations in which they have had to face the actual surprising reality that, in fact, the other races think the same of their own race, and that actually, all the races were all 'people' really, with ten fingers on two hands, ten toes on two feet.. the story told in this book, albeit still within the fantasy genre, was more serious and darker compared to most of DWJ's books, which, on the whole, read very similar to Enid Blyton books but with the magical aspect much more enhanced. Regardless of the serious notes in the book, i still enjoyed reading it, as i do with all DWJ's books, and i understood that children/young adults must, after all, learn these important things somehow, so why not in fantasy books, once in a while.
Review by comixminx
16/06/2015
Lovely. Tightly plotted, fun to read, exciting, has depths.