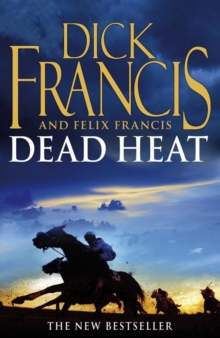 Description
'I wondered if I was dying. I wasn't afraid to die, but such was the pain in my gut, I wished it would happen soon.' The night before the 2000 Guineas at Newmarket sees the great and the good of the horse-racing community gathered for a black-tie gala dinner at the Hay Net - the racing town's favourite Michelin-starred restaurant - founded by Max Moreton, something of a local celebrity.
Spending the night retching in the throes of agony is the last thing Max expected of the evening.
But much worse is to come...his food is suspected of putting twenty-four dinner guests in hospital.
Within hours, Max's restaurant is forcibly closed, his reputation teeters on the brink of ruin, and a court case looms.
But the day is far from over, for soon Max Moreton finds himself desperately fighting for more than just his livelihood...
Information
Format: Paperback
Pages: 416 pages
Publisher: Pan Macmillan
Publication Date: 06/06/2008
Category: Thriller / suspense
ISBN: 9780330454827
Other Formats
Hardback from £14.55
EPUB from £9.99
eAudiobook MP3 from £4.80
Free Home Delivery
on all orders
Pick up orders
from local bookshops
Reviews
Showing 1 - 1 of 1 reviews.
Review by bsquaredinoz
16/06/2015
Dick Francis novels are all much the same: a smart, interesting guy with a job somehow (however tangentially) related to the world of horses get in a spot or three of bother but through a combination of luck and street smarts gets out of difficulty and, usually, snares himself a nice girl in the process. <br/><br/>This time out the protagonist is chef Max Moreton who has a successful restaurant in the racing town of Newmarket. The book opens as Moreton, his staff and many of his clients are suffering the results of an inexplicable food poisoning episode. As Moreton is getting his business back on track the guest box in which he is catering at a local race meeting explodes. Mayhem and intrigue ensues.<br/><br/>I read Dick Francis books mostly because I have a sense of nostalgia about them as one of them was the first 'adult' mystery I read. They're light and comfortably familiar while having likeable characters and plausible plots. This time out though, in a novel co-authored by Francis' son Felix, there's either something missing or I have become more difficult to satisfy. The plot meanders fairly aimlessly and there are enormous, unsupportable leaps of logic in it. The ending may just as well have included an alien landing on the Newmarket Heath and a naked Prime Minister on a pogo stick for all the connection the resolution had to preceding events. Although Francis has clearly written to a formula over the years he's still had to do a load of research into whatever new subject he's writing about, create interesting characters, write snappy dialogue and plot a story that is consistent with itself (however unlikely). Here, those elements are largely missing (although to be fair the research is evident) and the book is like a shadow of one of its predecessors. I'd actually give this 2.5 stars if I could.<br/>