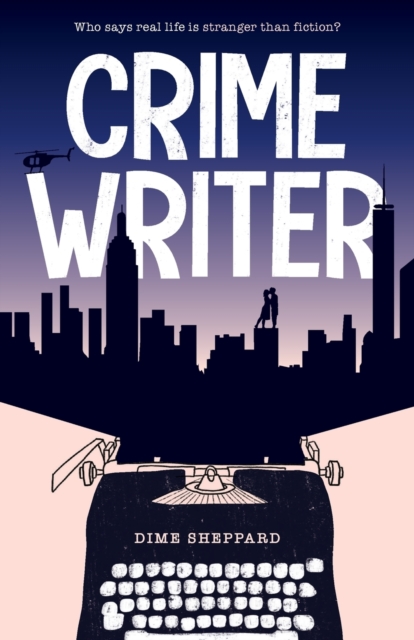 Crime Writer
Paperback / softback
Description
Dime Sheppard delivers a smart and witty romance about a crime novelist who recruits her main characters to investigate her maybe-unfaithful fiance.
Evie Howland has problems.
Guns. Bombs. Murderers.
And that's just on the page...
In real life she's meant to be planning a wedding to adorable billionaire Daniel Bradley, but Evie is seriously snarled in the sixteenth book of her successful crime series. In fact, her protagonists are becoming almost impossible to wrangle: NYPD detective Carolyn Harding is volatile after a messy divorce, and Detective Jay Ryan has that heated look in his blue eyes again. They're both sick of being written. And frankly they're getting a little...physical. Evie is beginning to wonder if she's ever going to finish Book Sixteen and get them back into fiction where they belong.
When it looks like Daniel might be having an affair and Evie makes the mistake of inviting the police detectives to investigate, a sticky unravelling of reality and Evie's safety-first existence begins. And when a disturbingly familiar homicide surfaces in the city papers, it seems as if other, darker characters might have crossed the fiction-frontier too. In which case, Evie is in a lot of real-life trouble.
If she's going to survive it, Evie must face her own worst fears, and learn that real love can be the best way of writing her own story.
But can she change the ending?
Full of high-octane adventure and dry humour, this novel is perfect for fans of Janet Evanovich's action-packed Stephanie Plum novels, or Mary Stewart's stylish romantic suspense.
Information
Format:Paperback / softback
Pages:440 pages
Publisher:Ruby Books
Publication Date:01/10/2021
Category:
ISBN:9780648877004
Information
Format:Paperback / softback
Pages:440 pages
Publisher:Ruby Books
Publication Date:01/10/2021
Category:
ISBN:9780648877004