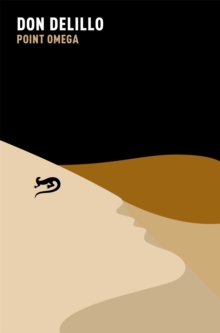 Description
'Point Omega is a treat: the most satisfying and least cryptic of DeLillo's late novels' Sunday Telegraph Reading the fiction of Don DeLillo is an utterly original experience: powerful, prescient, perceptive.
Writing in a prose that is both majestic and muscular, his unerringly accurate vision penetrates deep into the soul of America and consistently leaves readers with a fresh perspective on the world.
Since the publication of his first novel, in 1971, he has been acknowledged across the world as one of the greatest writers of his generation.
Richard Elster, a retired secret war adviser, has retreated to a forlorn house in a desert, 'somewhere south of nowhere'.
But his planned isolation is interrupted when he is joined by a young filmmaker intent on documenting his experience in a one-take film.
The two men sit on the deck, drinking and talking. Weeks go by. And then Elster's daughter Jessie visits. When a devastating event follows, all the men's talk, the accumulated meaning of conversation and isolation, is thrown into question. Written in hypnotic prose, this substantial novel is both a metaphysical meditation and a deeply unsettling mystery, from which one thing emerges: loss, fierce and incomprehensible. 'Another formidable construction by a very distinctive writer' Evening Standard 'A pared, intense anti-parable ...so rigorous and so precise' Observer 'Impossible to forget' Sunday Times
Information
Format: Paperback
Pages: 160 pages
Publisher: Pan Macmillan
Publication Date: 03/12/2010
ISBN: 9780330512398
Other Formats
EPUB from £6.39
eAudiobook MP3 from £10.04
Free Home Delivery
on all orders
Pick up orders
from local bookshops
Reviews
Showing 1 - 3 of 3 reviews.
Review by StuartAston
16/06/2015
Hhhmmm not sure what I can say about this book to be honest. The hidden meaning of this story is really.....still hidden to be honest.The book starts with an unknown person watching an art film of Pyscho and ends the same way. In between you follow Jim Finley, a struggling film maker, trying to talk Richard Elster into making a film about his time as a war advisor. This he does on Eslter's house in the desert and hence begins the hidden story of hiding from the real world and the fact that nothing is really that important. The true reason for the trip he begins to forget and begins to watch as time seems to flow slower and less stressfully out in the dessert.After this Elsters daughter turns up and I cannot say more as this will then spoil the story...regardless to say the book ends up back at the museum and the film watcher. Who is then joined by someone who can read peoples lips and know what they say before they say it.I can't get my head around this book and I always feel like I am missing something in DeLillo's books when I read them. For me personally I am glad this was only 148 pages long - half way through this I already wanted to give up.
Review by edwinbcn
16/06/2015
Reading Point Omega one unmistakably feels one is reading a fine work of literary fiction, but the question is how deep the reader wants to go to uncover deeper layers of meaning.Literary criticism, such as on Wikipedia, reveals that Point Omega is a highly complex novel, offering alleys to very deep senses of meaning, as well as meaning found over a broad scope, involving various cultural references and hypertextuality. Uncovering those layers of meaning would take a very serious, and scholarly approach to reading, which shows us that Literature is a form of Art, capable of construing profound meaning, and recreating literature to take that position. Readers' and critics' unwillingness to follow the author into that labyrinth of meaning tells us more about the readers than about the author. No-one says a novel should be "user-friendly" or accessible to every type of reader, least of all the most complacent. With Point Omega DeLillo demonstrates that literature can still be great art, and for all we know, in a hundred years time Point Omega will be canonized as the ultimate novel to understand the early Twenty-First century.To readers who do not want to fathom the deepest recesses of meaning, Point Omega can still be read as a thriller, although style and structure, would have it classified more with literary fiction, than the genre of ordinary thrillers.
Review by Limelite
16/06/2015
Sandwiched between scenes that take place in an art museum in front of an installation of "Psycho" that plays soundlessly and slowly over 24 hours and is witnessed day after day by a single "psycho," is the story of a father-daughter relationship and a pseudo father-son relationship played out against a desert back-drop.Jim Finley is a young film maker with one avaunt garde movie to his credit about Jerry Lewis, "a man on a mission from God." Now he wants to make a literal "talking head" movie about Richard Elster, wordsmith, civilian advisor to the Bush Administration on the Iraq War, now retired – at least, retreated – to a decrepit house in the desert where he wishes only to contemplate his life and slow time. So Finley goes to live with Lewis as a houseguest, ostensibly to research his subject.After a time, Elster's daughter Jesse joins them from NYC, sent by her mother who is trying to separate Jesse from what she (the mother) regards as a sick, obsessive boyfriend. Then one day, Jesse disappears.Time collapses for Elster, his world comes to an end. Elster's "omega point."The novel's final scenes take place once again in the gallery where the "psycho" stands in front of "Psycho" as he has done day after day. Only this last day of the exhibit, a woman enters and speaks to him. From clues, we are led to understand it is the thought-dead Jesse – or could be her.DeLillo has constructed a dreamy introspection that examines the nature of love, time, aloneness, and seeing using motifs such as film to emphasize the dual and ephemeral quality of point-of-view, understanding, and reality. "Human perception is a saga of created reality." Ultimately, he asks, can we ever know what is truth; what is right, or wrong? Can we depend on words to give our world meaning when the definition of those words change with time and need? I'm reminded of Umberto Eco who shares a love for complexity in his own fiction, uncertainty as a character trait of his heroes, and a deep philosophical regard for language and the meanings of words.A novel so rich and dense, I need to read it twice. (Heh heh.) Great writer, want to read more of his stuff.