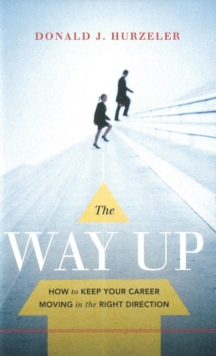 Way Up : How to Keep Your Career Moving in the Right Direction
Paperback
Description
This book shows readers the simple career choices they can make to put themselves head and shoulders above their competition.
Donald J Hurzeler, a forty-year veteran of corporate America, lays out the principles of business success for readers looking to start (or restart) their careers.
Whether fresh out of college or desperately in need of a mid-career makeover, readers can take the business secrets and actionable tips presented in this book and kindle their desires for capturing the work life they have always wanted.
Written in a frank, conversational voice and designed to quickly impart easy-to- implement strategies to readers, this book includes such valuable lessons as: How to deal with the "Boss from Hell"; How to build a reputation for reliability and consistency; How to exude the confidence that's crucial to winning big; How to become a "Networking Black Belt"; How to recover from workplace mistakes; How to advance by focusing on what makes the company money.
The world is full of average performances. Good is in ample supply. But Hurzeler's advice will motivate and equip readers to become unique and valuable.
In doing so, they will find financial rewards, the sense of accomplishment from a job well done, ways to overcome common difficulties at work, and the satisfaction of reaching one or more of their grand goals in life.
Free Home Delivery
on all orders
Pick up orders
from local bookshops