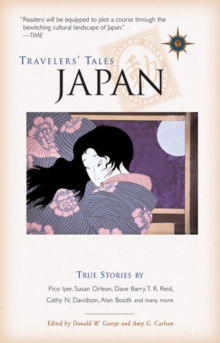 Travelers' Tales Japan : True Stories
Paperback / softback
Description
What is it about Japan that so beguiles foreigners?
It is a small country and yet an economic powerhouse, a land of great natural beauty from green-cloaked mountains to glistening rice paddies a place of intricate arts and crafts and amazing cuisine, and home to a people whose kindness and sensitivity surprise westerners at each turn.
It is no wonder that Japan simultaneously astonishes, delights, and frustrates travelers, and the diverse tales in this book reveal the nation in all its contradictions: a place of tranquil temples and high-tech toilets, exquisite ancient inns and lurid love hotels, where electric baths sit beside indoor ski slopes, and cherry blossoms fall on kindly grandmothers, cynical salarymen, wise monks, and wild lovers alike.
Gathered in this collection are pieces by several notable authors, each offering anecdotes that tell of encounters to be had or avoided, each with uncommon insight to enrich the traveler's experience.
Information
Format: Paperback / softback
Pages: 448 pages
Publisher: Travelers' Tales, Incorporated
Publication Date: 26/07/2005
Category: Travel writing
ISBN: 9781932361254