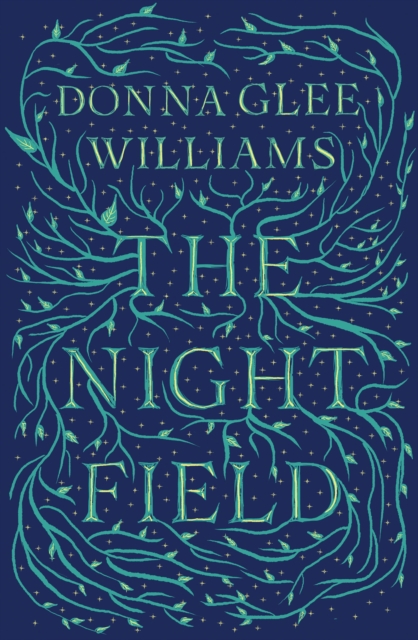 Description
A magnificent, moving ecological fable: welcome to The Real, where Pyn-Poi's people live in harmony with nature - until a killing stink threatens their whole world. It comes without warning, without explanation - the sudden deadly Stink that shreds the life of the People, poisoning the land, sickening the trees, killing babies in the womb.
It comes from above, from the Plains of the Ancestors, but what has caused this murderous curse?It falls to Pyn-Poi to find out. The young tree-woman must climb the unclimbable cliff, to face the Ancestors on their own ground and demand an accounting for the Stink. But the end of the climb is just the beginning of Pyn-Poi's journey. What she finds in the world above is an abomination beyond the most fearsome fire-stories of the People - and she must defeat it, or face the extinction of everything she has ever loved. PRAISE FOR THE NIGHT FIELD'A moving ecological fable, written with her signature grace and compassion' Elaine Isaak, author of The Singer's Legacy'One of those novels which just sings in your ears.
A joyous and harrowing read, it carried me through the night, page after beautiful page' Helen Marshall, author of The Migration'Donna Glee WIlliams' simple, beautiful prose transports us to a Sylvian wonderland . . . I did not want to leave' Scott T. Barnes, Writers of the Future winner and editor of NewMyths.com magazine'With lyrical prose, Williams delivers her finest performance yet.
Her masterful storytelling unearths depth and colour in subtle nuance.
The characters are real and believable, and their journey will stick with you for many years to come' - Karin Lacey, The Uncommon Octopus'A beautifully written, poetic book that showcases resilience on many levels' - Susan Sachs, climate education mentor, including Earth-to-Sky (NASA, NPS & USFWS)
Information
Format:Hardback
Pages:352 pages
Publisher:Quercus Publishing
Publication Date:20/07/2023
Category:
ISBN:9781529422672
Other Formats
Paperback from £13.75
EPUB from £9.99
Paperback / softback from £10.99
Information
Format:Hardback
Pages:352 pages
Publisher:Quercus Publishing
Publication Date:20/07/2023
Category:
ISBN:9781529422672