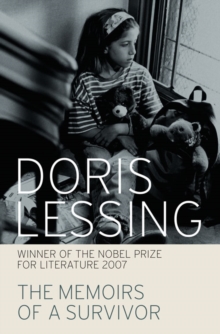 The Memoirs of a Survivor
Paperback
Description
A compelling vision of a disorietating and barbaric future from Doris Lessing, winner of the Nobel Prize for Literature. Many years in the future, city life has broken down, communications have failed and food supplies are dwindling.
From her window a middle-aged woman - our narrator - watches things fall apart and records what she witnesses: hordes of people migrating to the countryside, gangs of children roaming the streets.
One day, a young girl, Emily, is brought to her house by a stranger and left in her care.
A strange, precocious adolescent, drawn to the tribal streetlife and its barbaric rituals, she is unafraid of the harsh world outside, while our narrator retreats into her hidden world where reality fades and the past is revisited ...
Information
Format: Paperback
Pages: 192 pages
Publisher: HarperCollins Publishers
Publication Date: 10/05/1995
ISBN: 9780006493259
Free Home Delivery
on all orders
Pick up orders
from local bookshops
Reviews
Showing 1 - 1 of 1 reviews.
Review by clfisha
16/06/2015
[Memoirs of a Survivor] by Doris Lessing Some books do not age well, none more than dystopias that play on their culture's fears and play out an exaggerated nightmare. Whether it becomes fascinating, bemusing or worryingly naïve is going to be dependent on its characters and plot and sadly Lessing's book is a dense, horrid, disturbing, surreal mess. Near future Britain and family has broken down. Society is slowly dying, food is scarce and government is withdrawing into an elite circle. The young are on the move and starting to sweep the middle aged and the old up in their path. A practical uncaring path at that. Our unnamed narrator (of indeterminate old age) is randomly left with a teenager (Emily) to look after as everything decays. As the gangs of cannibalistic children take over she watches Emily try to make her way in the world with no future. On top of that, inbetween everything she falls into another world beyond this world and err.. experiances the Emily's youth.. err probably I have no real idea what is going on. She tidies up a lot. Also there's worshipping of giant egg.The fear of youth and the breakdown of family is just too alien a fear that I just cannot understand nor relate to, especially in a world that practically speaking that makes no sense. Add a writing style that is a mess of babbling neurosis that corkscrews through your mind like nails scraping down a blackboard. Add the entwining of a nonsensical dreamlike autobiographic sequence which soon drifts into mind numbing banality as goes through "the wall" to describe empty run down rooms… page after page after page. This added, enforced surealness, squeezed in made me mad, I just couldn't unlock it: a dog that looks like a cat! Deep! The characterisation quite frankly just made me want to cry. I know I should have stopped (but group read) and because I didn't I had to read about the sexual abuse as paedophiles climbed out of the woodwork without nary comment from author or narrator. Yes it is normal for society to break down and a 25 year old man to keep a harem of 13 year olds, because men are like that and anyway your teenager is happy right? I feel dirty just thinking about it. I happily admit that I may have missed salient facts and therefore the point of it all but I really don't give a damn. I have to say that this is without a doubt one of the worse books I have ever read and why it is so lauded or Lessing was so proud will remain a mystery that I can't be bothered to unravel. Highly unrecommend, unless you really really need to give as a gift to someone you hate.