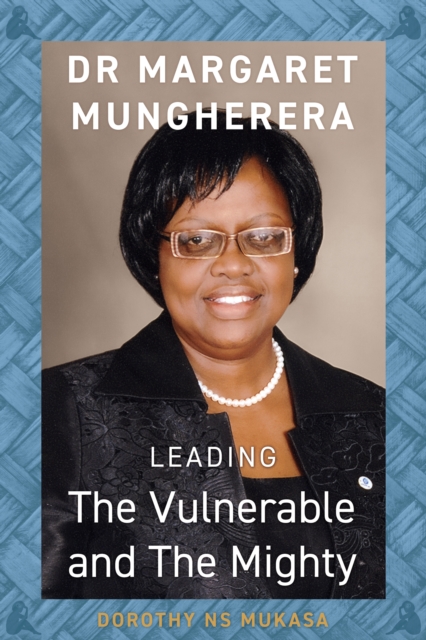 Leading the Vulnerable and The Mighty : Dr Margaret Mungherera
Paperback / softback
Description
Margaret was a huge personality, an optimist with a great sense of humour.
She advocated for gender equality, universal health access, and the welfare of the health workers.
Leadership opportunities came her way unexpectedly. However, she would rise to the challenge and during her tenure, prove to be a dynamic and transformational leader.
The eldest of 6 siblings, a prefect in all her schools, the first woman President of the Ugandan Medical Association, the first African woman President of the World Medical Association, the first Ugandan woman Rotary Country Chair and the first African President Elect of the International Association Medical Regulatory Authorities.
She had unfulfilled ambitions to be Uganda's first Forensic Psychiatrist. Hope After Rape was a charity she initiated in the aftermath of brutal civil wars, which took a catastrophic toll on women and girls.
Unending insecurity wreaked havoc on people's mental health in the 1980s and 1990s.
Extremist curious phenomena emerged, such as the fierce warring Priestess, Alice Lakwena and her Holy Spirit Movement; the warlord Joseph Kony and his gun toting Lord's Resistance Army, attacked villages at night, killing, maiming and kidnapping the innocent; the murder of thousands by Joseph Kibwetere and his cult Movement for the Restoration of the Ten Commandments.
The mental state of thousands was devastated, mental health services were severely under resourced, Margaret had to keep mental healthcare staff inspired and motivated to continue working. A renowned Rotarian, Margaret as Country Chair, led 70 Rotary Clubs.
At the height of her achievements, having just taken early retirement, her sights set on the IAMRA presidency, she was diagnosed with colon cancer.
Despite her beliefs in universal health access, she turned to health tourism for cancer treatment in India.
Her commitment, determination and resolve came through to the end of her fight for life. This was an ordinary woman who excelled in leading the vulnerable and the mighty, in challenging environments with minimum resources.
Information
Format:Paperback / softback
Pages:320 pages
Publisher:Troubador Publishing
Publication Date:28/08/2022
Category:
ISBN:9781803131740
Information
Format:Paperback / softback
Pages:320 pages
Publisher:Troubador Publishing
Publication Date:28/08/2022
Category:
ISBN:9781803131740