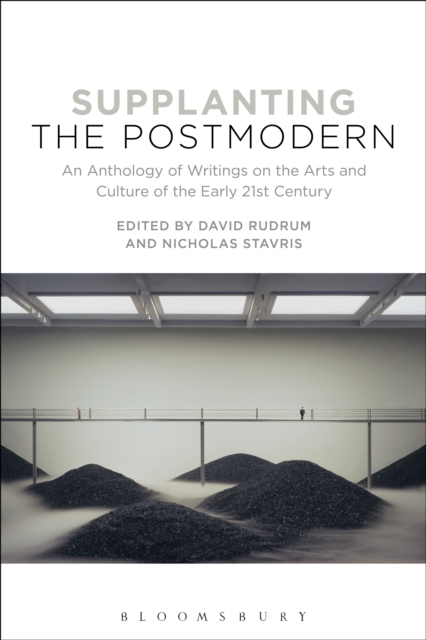 Supplanting the Postmodern : An Anthology of Writings on the Arts and Culture of the Early 21st Century
Paperback / softback
Description
For more than a decade now a steadily growing chorus of voices has announced that the 'postmodern' literature, art, thought and culture of the late 20th century have come to an end.
At the same time as this, the early years of the 21st century have seen a stream of critical formulations proclaiming a successor to postmodernism.
Intriguing and exciting new terms such as 'remodernism', 'performatism', 'hypermodernism', 'automodernism", 'renewalism', 'altermodernism', 'digimodernism' and 'metamodernism' have been coined, proposed and debated as terms for what comes after the postmodern.
Supplanting the Postmodern is the first anthology to collect the key writings in these debates in one place. The book is divided into two parts: the first, 'The Sense of an Ending', presents a range of positions in the debate around the demise of the postmodern; the second, 'Coming to Terms with the New', presents representative writings from the new '-isms' mentioned above. Each of the entries is prefaced by a brief introduction by the editors, in which they outline its central ideas, point out the similarities and/or differences from other positions found in the anthology, and suggest possible strengths and limitations to the insights presented in each piece.
Information
Format:Paperback / softback
Pages:400 pages
Publisher:Bloomsbury Publishing Plc
Publication Date:05/11/2015
Category:
ISBN:9781501306860
Information
Format:Paperback / softback
Pages:400 pages
Publisher:Bloomsbury Publishing Plc
Publication Date:05/11/2015
Category:
ISBN:9781501306860