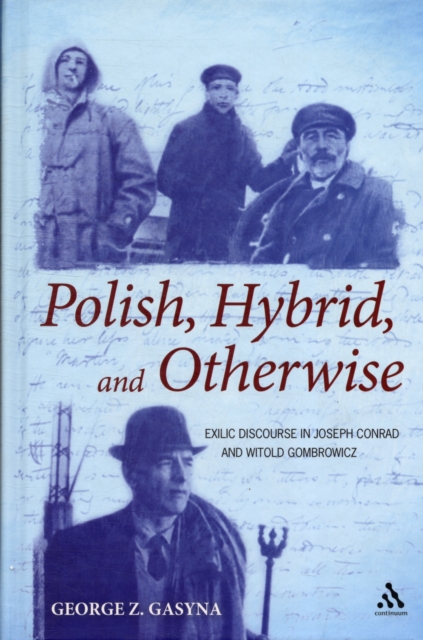 Polish, Hybrid, and Otherwise : Exilic Discourse in Joseph Conrad and Witold Gombrowicz
Hardback
Description
This title examines the ways in which language, identity, and a sense of cultural belonging intersect in Conrad's and Gombrowicz's novels and other writings. "Polish, Hybrid, and Otherwise" examines the triple compact made by displaced authors with language, their host country, and the homeland left behind.
It considers the entwined phenomena of expatriation and homelessness, and the artistic responses to these conditions, including reconstructions of identity and the creation of idealized new homelands.
Conrad and Gombrowicz, writers who lived with the condition of exile, were in the vanguard of what today has become a thriving intellectual community of transnationals whose calling card is precisely their hybridity and fluency in multiple cultural traditions.
Conrad and Gombrowicz's Polish childhoods emerge as cultural touchstones against which they formulated their writing philosophies.
Gasyna claims that in both cases negotiating exile involved processes of working through a traumatic past through the construction of narrative personae that served as strategic doubles.
Both authors engaged in extensive manipulation of their public image. Above all, Conrad and Gombrowicz's narratives are united by a desire for a linguistic refuge, a proposed home-in-language, and a set of techniques deployed in the representation of their predicament as subjects caught in-between.
Information
Format:Hardback
Pages:288 pages, 6 illus
Publisher:Continuum Publishing Corporation
Publication Date:05/05/2011
Category:
ISBN:9781441140791
Other Formats
Paperback / softback from £34.99
Information
Format:Hardback
Pages:288 pages, 6 illus
Publisher:Continuum Publishing Corporation
Publication Date:05/05/2011
Category:
ISBN:9781441140791