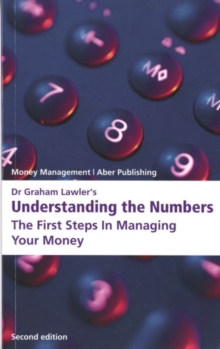 Dr Graham Lawler's Understanding the Numbers : The First Steps in Managing Your Money
Paperback / softback
Description
Who else want to manage their money better? Understanding the Numbers" takes a practical rather than theoretical approach to dealing with the everyday financial situations that we all have to face.
This is the first of a short series where Dr Lawler will show you how to take control of your finances and set yourself on a track to improved wealth.
The first stage of the book concerns dealing with the basic mathematics you may have forgotten about after leaving school, then Dr Lawler moves on to explain cashflow and cash analysis and shows you how, with simple yet devastatingly powerful techniques, you can get a grip on your spending and improve the management of your money.
Information
Format: Paperback / softback
Pages: 160 pages, Illustrations
Publisher: GLMP Ltd
Publication Date: 01/10/2008
Category: Applied mathematics
ISBN: 9781842851258