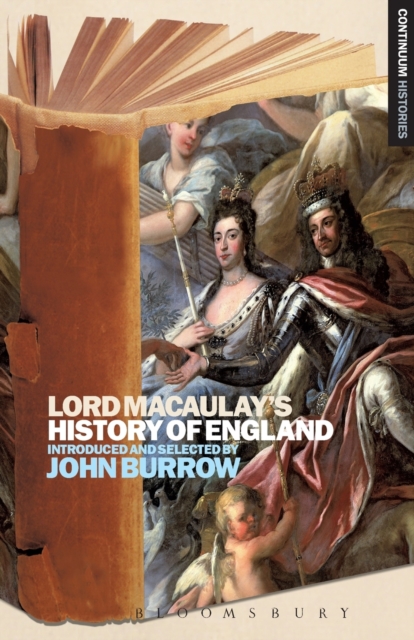 Lord Macaulay's History of England : Continuum Histories
Paperback / softback
Description
This book presents an accessible introduction to Maculey's major work with a masterly introduction by John Burrow.
Thomas Babington Macaulay's "History of England from the Accession of James II" was his masterwork and one of the great enduring classics of English historical writing.
The first two volumes were published in 1848 and achieved a huge success.
They were published in numerous editions both in Great Britain and in the United States.
This volume in the "Continuum History Series" contains the celebrated third chapter which inherently contributed to the development of social history by presenting a highly contextually relevant extensive survey of English society in the year 1685, in terms of such things as population, cities, classes and tastes.
Macaulay's approach to his subject, as John Burrow explains in his masterly introduction, was that of a definite advocate of 'progress'.
He saw many real achievements in British and World history as resulting from policies pursued by Whig political interest. 'The history of our country' he wrote 'during the last hundred and sixty years is eminently the history of physical, or moral and of intellectual improvement'. Macaulay's work must be of compelling interest to any student of history today.
As a writer of the finest English prose, he is beyond compare.
Information
Format:Paperback / softback
Pages:184 pages
Publisher:Continuum Publishing Corporation
Publication Date:04/01/2010
Category:
ISBN:9781441133748
Information
Format:Paperback / softback
Pages:184 pages
Publisher:Continuum Publishing Corporation
Publication Date:04/01/2010
Category:
ISBN:9781441133748
Also in the Continuum Histories series | View all