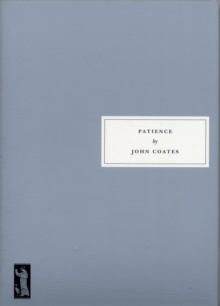 Free Home Delivery
on all orders
Pick up orders
from local bookshops
Reviews
Showing 1 - 3 of 3 reviews.
Review by miss_read
16/06/2015
I know it's awfully uncharitable of me, but I was rather hoping that, between the cold baths and the gadding about in the park half-dressed, dear Patience would have succumbed to pneumonia. I'm sure I was meant to be charmed by her delightful naivete, but all I really wanted to do was smack her.
Review by GeraniumCat
16/06/2015
It's clear right from the start of Patience that our leading lady is a rather downtrodden wife, even if she hasn't yet realised it. She's appropriately named, and she regards herself as happily married until the day her self-righteous brother comes to tell her that he's seen her husband Edward with another woman. Patience's world has revolved around Edward and her home and "the babies" and, to be fair, he's a kindly tyrant, pompous and unimaginative. Her brother Lionel is much more immediately loathsome, solely concerned with the fact that Edward is committing Sin - he doesn't really care about Patience as a wronged wife, but busies himself with Edward's "spiritual welfare" and worries that the children will be disgraced if they don't have a father. Lionel has already more or less disowned his other sister, Helen, because she got divorced -- she has remarried and had a child, but Lionel refers to him as a bastard. Lionel is a staunch Catholic, Patience a rather less fanatical one, but sincere, and Helen is lapsed, of course. But Edward's infidelity is only really a catalyst for the events which follow, leading to a what should prove a shattering discovery for Patience. Only it isn't, quite -- it's not nearly as earth-shattering as some of the other discoveries Patience is about to make. And to her, they are really much more interesting....As befits its title, Patience is a very quiet book. There was a point, reading it, where I stopped and thought "This is written by a man!" In fact, I had to look back at the cover to be certain. Because although it's also very funny, it is very delicately so, and Patience's at time bemused but nonetheless gratified exploration of her thoughts and feelings is handled with a gentle irony and deftness. Compared, say, to Denis Mackail, of whom I am exceedingly fond, this is a much more subtle work, with the quality of a fable about it.I see, however, that some readers have found Patience as a character irritatingly naive and passive in her seven-year marriage and self-absorbed in her desire to extricate herself. Hmm. I can't say I agree -- yes, she is an absolute innocent and has been very complacent thus far in her life, but I saw that as more to do with the period. It's difficult, from the twenty-first century, to appreciate just how sheltered an upbringing could still be, in the 1950s, when a girl could go straight from living at home with mummy and daddy to a husband who expected to be the authority in his home. And to those who find it too pat that she instantly falls for someone, well, I'm still a believer in love at first sight, and this is, after all, a comedy.
Review by Liz1564
16/06/2015
Patience is the story of a 27 year old woman who has been married to a 45 year old man for seven years. She loves her three babies and her sister Helen and likes the rest of the world because it is more pleasant to be pleasant than to be discontented. When her brother Lionel, a really awful man whose wife went on permanent retreat to a cloister, tells Patience that her husband is committing the Sin of adultery, Patience is relieved. Since she uses the mating sessions to plan the menu for the next day, she rather hopes her husband's mistress might take over her husband's sex life. All goes placidly along until Patience falls head over heals in love with a concert pianist and discovers that Sin is really very nice.The core of the book revolves around Patience's Catholic beliefs and what ensues is a "madcap" confusion of what constitutes a valid marriage in the Church and who will go to heaven or hell or purgatory because of their marital status. Patience's theology is naive at best, and downright ridiculous at certain points as she tries to muddle through the web of annulment, divorce, first wives who are alive and then dead and so on and so on and so on....I found the heroine dim-witted and uninteresting and her lover almost as bad. This might be considered gentle satire; I found it painfully boring,.
Also by Dr John Coates