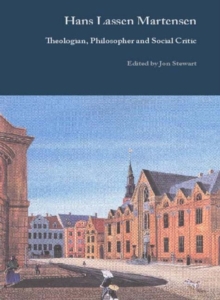 Hans Lassen Martensen : Theologian, Philosopher and Social Critic
Hardback
Description
Although he has long been known primarily as the object of Soren Kierkegaard's disdain, Hans Lassen Martensen (1808-84) was a celebrated figure in his own time.
Recognised as a brilliant scholar and highly successful churchman, Martensen worked in a number of different areas of theology and philosophy, producing an impressive literary corpus over a period of several decades.
His authorship is remarkably varied, including philosophical treatises, theological tracts, sermons, eulogies, book and theatre reviews, as well as polemical and occasional pieces.
During his lifetime, he saw his works translated into German, Swedish, English, French, Hungarian and Dutch.
These works were widely read and frequently reprinted in numerous editions throughout the second half of the century.
It is unfortunate that to international research he was known for many years only as a central figure in Kierkegaard's attack on the Danish State Church.
In the past few decades there has, however, been a renewed appreciation for Martensen as an important thinker in his own right. The present anthology attempts to bring together the works of the leading Danish and international scholars responsible for this recent surge of interest.
In order to capture the different aspects of Martensen's thought, the volume has been organised into three main rubrics: I.
Theology, II. Philosophy, and III. Politics and Social Theory. Collectively, the articles featured here treat Martensen's main works from his dissertation, On the Autonomy of Human Self-Consciousness in 1837 to his monumental, three-volume Christian Ethics from the 1870s.
The authors demonstrate that the problems critically addressed by Martensen in the Danish Golden Age are still very much with us today in the twenty-first century.