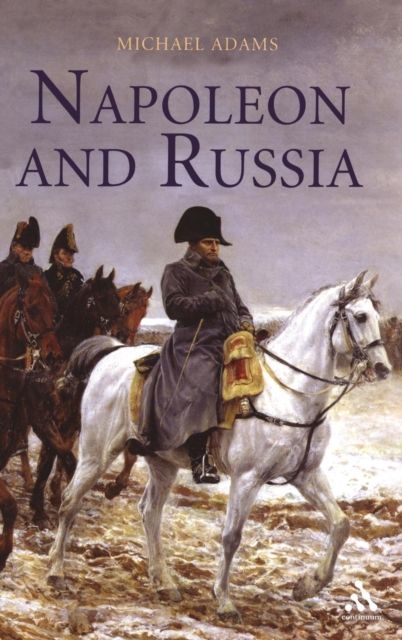 Napoleon and Russia
Hardback
Description
"Napoleon and Russia" tells, for the first time, the full story of Napoleon and his crucial relationship with Russia, from the 1790s and Bonaparte's rise to power, through the period of Austerlitz, Tilsit and the Russian invasion, to the Emperor's fall and its aftermath.
In doing so, it not only puts the critical events of 1812 in their proper context as part of an even greater tale - of peace as well as war, friendship as well as enmity - but also provides fresh insight into the Napoleonic period as a whole, questioning many of the assumptions about the era prevalent in the English-speaking world.
The tale boasts a cast of fascinating characters to rival any novel: the rulers, Napoleon himself, Catherine the Great, 'Mad' Tsar Paul and the enigmatic Alexander I; generals such as Ney, Murat, Davout, Suvorov, Kutuzov and Barclay de Tolly; statesmen like Talleyrand, Caulaincourt, Czartoryski and Rumiantsev; and, of course, the ordinary soldiers who fought some of the most intriguing, bloody and important campaigns in history.
This is an enthralling story of fundamental importance in the history of Europe and, indeed, the world.
Information
Format:Hardback
Pages:624 pages, 16
Publisher:Bloomsbury Publishing PLC
Publication Date:10/12/2006
Category:
ISBN:9781852854584
Information
Format:Hardback
Pages:624 pages, 16
Publisher:Bloomsbury Publishing PLC
Publication Date:10/12/2006
Category:
ISBN:9781852854584