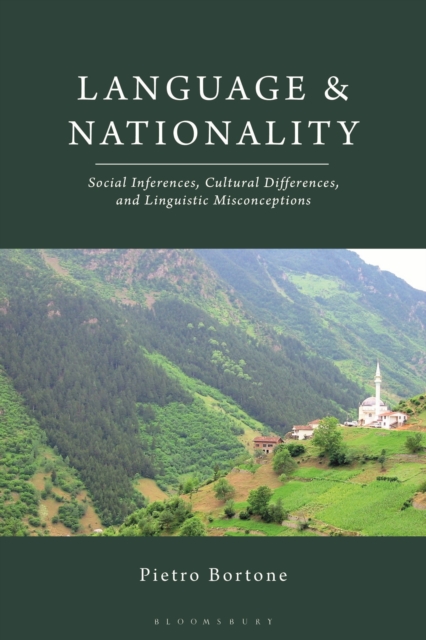 Language and Nationality : Social Inferences, Cultural Differences, and Linguistic Misconceptions
Hardback
Description
What role does language play in the formation and perpetuation of our ideas about nationality and other social categories? And what role does it play in the formation and perpetuation of nations themselves, and of other human groups?
Language and Nationality considers these questions and examines the consequences of the notion that a language and a nationality are intrinsically connected.
Pietro Bortone illustrates how our use of language reveals more about us than we think, is constantly judged, and marks group insiders and group outsiders.
Casting doubt on several assumptions common among academics and non-academics alike, he highlights how languages significantly differ among themselves in structure, vocabulary, and social use, in ways that are often untranslatable and can imply a particular culture.
Nevertheless, he argues, this does not warrant the way language has been used for promoting a national outlook and for teaching us to identify with a nation.
Above all, the common belief that languages indicate nationalities reflects our intellectual and political history, and has had a tremendous social cost.
Bortone elucidates how the development of standardized national languages - while having merits - has fostered an unrealistic image of nations and has created new social inequalities.
He also shows how it has obscured the history of many languages, artificially altered their fundamental features, and distorted the public understanding of what a language is.
Information
Format:Hardback
Pages:272 pages
Publisher:Bloomsbury Publishing PLC
Publication Date:21/10/2021
Category:
ISBN:9781350071636
Information
Format:Hardback
Pages:272 pages
Publisher:Bloomsbury Publishing PLC
Publication Date:21/10/2021
Category:
ISBN:9781350071636