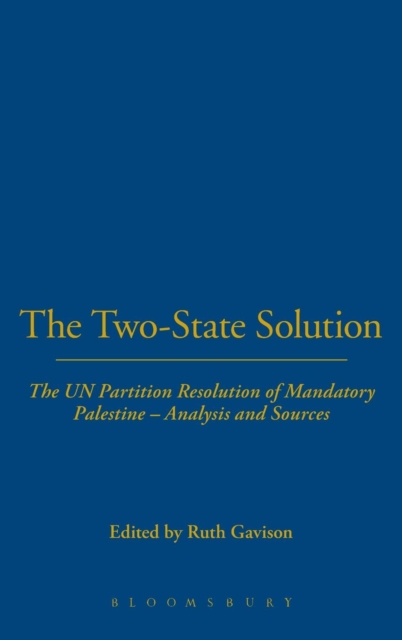 The Two-State Solution : The UN Partition Resolution of Mandatory Palestine - Analysis and Sources
Hardback
Description
This timely work, contributed by noted authorities, explains the crucial events in the history of the Israeli-Palestinian conflict that led to the UN resolution to partition Palestine into two states on November 29, 1947.
The book first analyzes the historical context of UN resolution 181, including the positions and internal debates of the Jewish and Arab parties and of the international community.
It then introduces primary sources related to the resolution, such as protocols, letters, reports, and speeches, some of these published for the first time in English.
By combining in-depth analyses with such sources, the book provides a rich and comprehensive overview of the subject from a variety of perspectives.
It shows that the arguments for a two-state solution, i.e., a Jewish state along a Palestinian state, are as relevant today as they were then.
Featuring both Israeli and Palestinian points of view, this significant work renews the debate that has shaped --and is still shaping-- the Arab-Israeli conflict.
It will be an essential resource for anyone interested in the past and future of Israel and Palestine.
Information
Format:Hardback
Pages:304 pages
Publisher:Bloomsbury Publishing Plc
Publication Date:15/08/2013
Category:
ISBN:9781623567811
Information
Format:Hardback
Pages:304 pages
Publisher:Bloomsbury Publishing Plc
Publication Date:15/08/2013
Category:
ISBN:9781623567811