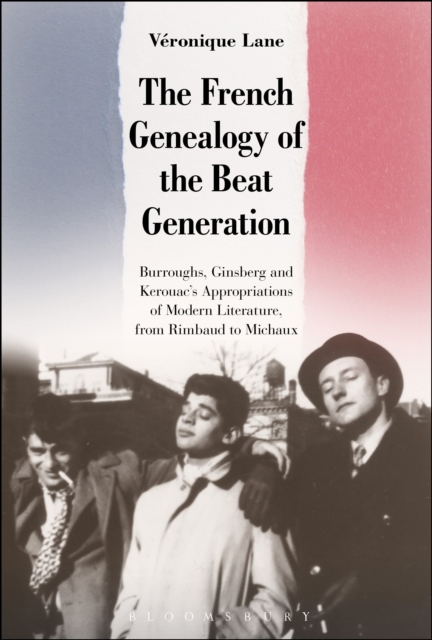 The French Genealogy of the Beat Generation : Burroughs, Ginsberg and Kerouac's Appropriations of Modern Literature, from Rimbaud to Michaux
Hardback
Description
The Francophilia of the Beat circle in the New York of the mid-1940s is well known, as is the importance of the Beat Hotel in the Paris of the late 1950s and early 1960s, but how exactly did French literature and culture participate in the emergence of the Beat Generation?
French modernism did much more than inspire its first major writers, it materially shaped their works, as this comparative study reveals through close textual analysis of William Burroughs, Allen Ginsberg and Jack Kerouac's appropriations of French literature and culture.
Sometimes acknowledged, sometimes not, their appropriations take multiple forms, ranging from allusions, invocations and citations to adaptations and translations, and they involve a vast array of works, including the poetic realist films of Carne and Cocteau, the existentialist philosophy of Sartre, and the poems and novels of Baudelaire, Rimbaud, Proust, Gide, Apollinaire, St.-John Perse, Artaud, Celine, Genet and Michaux. While clarifying the extent of Burroughs, Ginsberg and Kerouac's engagements with French literature and culture, in-depth analysis of their textual appropriations emphasises differences in their views of literature, philosophy and politics, which help us understand the early Beat circle was divided from the start.
The book's close-readings also transform our perception of Burroughs' cut-up practice, Kerouac's spontaneous prose, and Ginsberg's poetics of open secrecy.
Information
Format:Hardback
Pages:280 pages, 18 b/w illustrations
Publisher:Bloomsbury Publishing Plc
Publication Date:19/10/2017
Category:
ISBN:9781501325045
Information
Format:Hardback
Pages:280 pages, 18 b/w illustrations
Publisher:Bloomsbury Publishing Plc
Publication Date:19/10/2017
Category:
ISBN:9781501325045