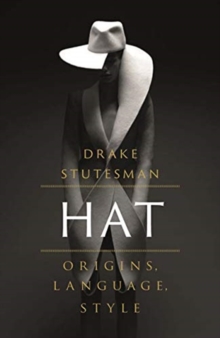 Hat : Origins, Language, Style
Hardback
Description
The hat is one of our most beloved pieces of clothing, appearing in virtually every society.
Through the centuries, hats have represented the most important structures of culture --- governance (the crown), religion (the turban), traditions (the bonnet) and much more.
Yet hats have also always allowed for the very personal expression of style and feeling. In this beautifully illustrated celebration of the hat, Drake Stutesman uncovers the influence on our lives of this versatile headgear.
Beginning in the Ice Age, the story of the hat is traced through its links with the origins of abstract thinking, through the complex evolution of the professions of millinery and hatting in the Middle Ages, through the rise of the superstar milliner in the 20th century, and, finally, through the work of the ingenious hat makers of today who continue to dazzle us with their creations.
For all those interested in the history of fashion and the history of culture, Hat offers new perspectives on this stylish, practical and important accessory.
Information
Format: Hardback
Pages: 256 pages, 120 illustrations, 100 in colour
Publisher: Reaktion Books
Publication Date: 11/11/2019
Category: History of fashion
ISBN: 9781789141368