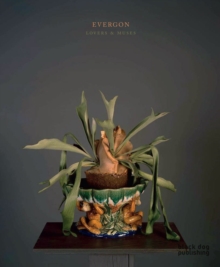 Evergon : Lovers & Muses
Hardback
Description
From Evergon's early experiments with photographic and the reproductive processes, such as 1 Boy with Ingrown Tattoo, 1971, to his celebrated large-scale Polaroid works from the 1980s, such as The Caravaggio, 1984, and the series Manscapes-Truckstops and Lovers Lanes, 1989-, and the ongoing The Ramboys, 1991-, to his most recent arresting preoccupation, Housebound, Evergon: Lovers & Muses provides a long-awaited panoramic overview of the artist's entire body of work.
Extending from the artist's early engagement with projections of the self and the appropriation of popular culture and the history of art through his sustained representations of homosexuality and the championing of gay issues, Evergon's contribution to contemporary life and art is both particular and ubiquitous.
While much of his work might be considered confrontational- indeed, this is, in part, the artist's intent-it is as much concerned with technique-that of both the photographer and the painter-and a studied and knowing appreciation and appropriation of the art of the past and present.Comprising previously published essays, the artist's own poignant writing, and newly commissioned texts, Evergon: Lovers & Muses provides an acute, timely, and at times both amusing and sobering account of the work of one of Canada's most important contemporary artists.Evergon's work is held in, amongst others, the following international collections: the National Gallery of Canada, Canadian Museum of Contemporary Photography, Art Institute of Chicago, the International Museum of Photography, New York,Musee de l'Elysee, Fondation Cartier our l'art contemporain."...
I photograph the landscape not like a woman's body. There are no rolling hills, no valleys, no clouds, no expanse of water, no horizon, no illusions, no romance.
I photograph the landscape like it is a man and I am loitering with intent." Evergon.
Information
Format: Hardback
Pages: 256 pages, 180
Publisher: Blackdog Press
Publication Date: 26/07/2018
ISBN: 9781911164944
Free Home Delivery
on all orders
Pick up orders
from local bookshops