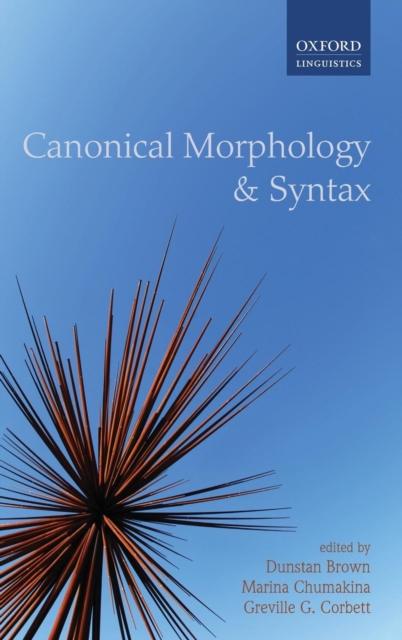 Canonical Morphology and Syntax
Hardback
Description
This is the first book to present Canonical Typology, a framework for comparing constructions and categories across languages.
The canonical method takes the criteria used to define particular categories or phenomena (eg negation, finiteness, possession) to create a multidimensional space in which language-specific instances can be placed.
In this way, the issue of fit becomes a matter of greater or lesser proximity to a canonical ideal.
Drawing on the expertise of world class scholars in the field, the book addresses the issue of cross-linguistic comparability, illustrates the range of areas - from morphosyntactic features to reported speech - to which linguists are currently applying this methodology, and explores to what degree the approach succeeds in discovering the elusive canon of linguistic phenomena.
Information
Format:Hardback
Pages:336 pages, Tables, Figures
Publisher:Oxford University Press
Publication Date:08/11/2012
Category:
ISBN:9780199604326
Information
Format:Hardback
Pages:336 pages, Tables, Figures
Publisher:Oxford University Press
Publication Date:08/11/2012
Category:
ISBN:9780199604326