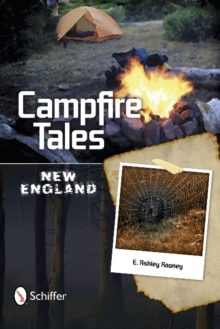 Campfire Tales: New England
Paperback / softback
Description
With over 300 years of battles, witches, haunted inns, and curses, it is no surprise that New England has more than its share of eerie events and spooky happenings.
Here find 50 campfire tales that are part of New England's heritage.
Feel the cold fingers of fear as a ghostly black dog chases after people in a park in Connecticut and don't lose your head over a dress code at a funeral parlor in Maine.
Cringe as Goody Hallett's ghost appears on cold windy nights in Massachusetts, screaming curses into the storm against pirate Captain Sam Bellamy.
Ride with the devil when a river freezes in New Hampshire.
Meet the ghosts in a haunted naval hospital in Rhode Island and the Pigman in Vermont.
These stories, and many more, will send chills down your spine...so don't let your campfire go out!
Information
Format: Paperback / softback
Pages: 128 pages, 21 b/w photos
Publisher: Schiffer Publishing Ltd
Publication Date: 01/12/2013
Category: Unexplained phenomena / the paranormal
ISBN: 9780764342905