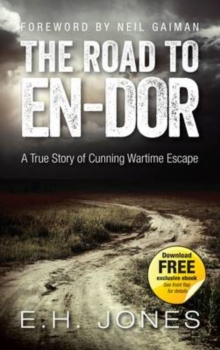 The Road to En-dor : A True Story of Cunning Wartime Escape
Paperback
Description
Captured during the First World War, Lieutenant E.H.
Jones (a Welsh officer in the Indian Army) and Lieutenant C.W.
Hill (an Australian serving in the R.A.F.) were prisoners of war at the Yozgad prison camp in Turkey.
To while away the time, the prisoners hit upon the idea of playing with a make-shift Ouija board to help keep themselves entertained.
As it turned out, E.H. Jones had a knack for manipulation and soon had everyone believing his fake messages from the other side.
It was then the bright idea came to him: if he could fool his comrades, to what extent could he fool his captors and turn this to his advantage - ?
With Lieutenant Hill his partner in crime (who is also an amateur magician), the two orchestrate an extraordinary plan to try to guarantee their release.
As well as containing astonishing original materials including photographs, letters and postcards, the book contains a preface by the author's grandson, as well as a foreword by Neil Gaiman who is linked to a film which is currently in pre-production. A FREE companion ebook will be available to download from the Hesperus website in February (www.hesperuspress.com/the-road-to-en-dor)rand will include back stories on the characters, maps, letters, coded messages and an exclusive short story written by E. H.
Information
Format: Paperback
Pages: 500 pages
Publisher: Hesperus Press Ltd
Publication Date: 28/02/2014
ISBN: 9781843914631
Free Home Delivery
on all orders
Pick up orders
from local bookshops