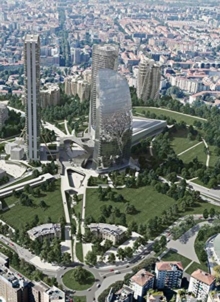 Description
A ten-year overview of the activities from One Works - the emerging architectural firm that has grown to become the most successful Italian architectural practice of 2017/2018.
Through a series of quality appointments, this goal has been made possible by developing and nurturing a design-led approach to managing large numbers, orchestrating multiple entities and responding to numerous values to deliver sophisticated results.
As both mission and philosophy, architecture for all people is, for One Works, the place where anybody can find their way, whether they are meeting, travelling, dining or shopping.
This collection of innovative places respond to the needs of anyone, from the young to the old, the rich to the poor, the individual to the masses.
Together with many other projects, this book presents the three most advanced completed works: a dynamic public plaza in a new district of Milan; an exciting renovated airport terminal in Venice; and a new luxury commercial centre outside of San Marino Republic, each different in function but with the same final goal of attracting, accommodating and facilitating the needs of people.
Information
Format: Hardback
Pages: 240 pages
Publisher: Forma Edizioni
Publication Date: 27/02/2019
ISBN: 9788899534790