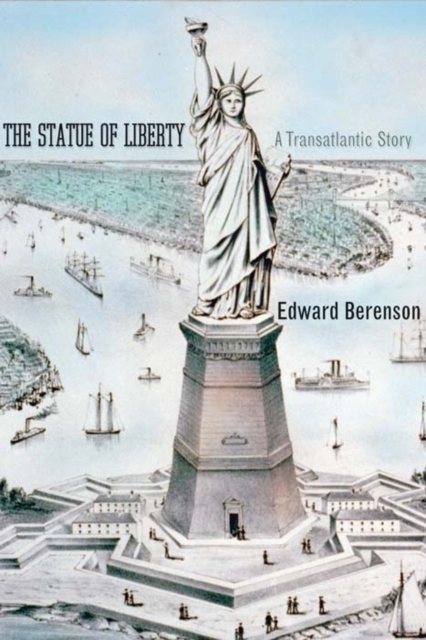 The Statue of Liberty : A Transatlantic Story
Hardback
Description
A universally recognized icon, the Statue of Liberty is perhaps the most beloved of all American symbols.
Yet no one living in 1885, when the crated monument arrived in New York Harbor, could have foreseen the central place the Statue of Liberty would come to occupy in the American imagination.
With the particular insights of a cultural historian and scholar of French history, Edward Berenson tells the little-known stories of the statue's improbable beginnings, transatlantic connections, and the changing meanings it has held for each successive American generation. Berenson begins with the French intellectuals who decided for their own domestic political reasons to pay monumental tribute to American liberty.
Without any official backing, they designed the statue, announced the gift, and determined where it should go.
The initial American response, not surprisingly, was less than enthusiastic, and the project had to overcome countless difficulties before the statue was at last unveiled to the public in New York Harbor in 1886.
The trials of its inception and construction, however, are only half of the story. Berenson shows that the statue's symbolically indistinct, neoclassical form has allowed Americans to interpret its meaning in diverse ways: as representing the emancipation of the slaves, Tocqueville's idea of orderly liberty, opportunity for "huddled masses," and, in the years since 9/11, the freedom and resilience of New York City and the United States in the face of terror.
Information
Format:Hardback
Pages:224 pages, 38 black-&-white illustrations
Publisher:Yale University Press
Publication Date:08/06/2012
Category:
ISBN:9780300149500
Information
Format:Hardback
Pages:224 pages, 38 black-&-white illustrations
Publisher:Yale University Press
Publication Date:08/06/2012
Category:
ISBN:9780300149500
Also in the Icons of America series | View all