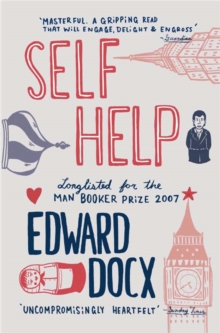 Description
Alone in her native St Petersburg, Maria Glover sends an urgent summons to London and New York.
Her son and daughter arrive too late to see her, but the end of their mother's life marks the beginning of their own story: one of secrets, strangers, and the ultimate retelling of everything they thought they knew. 'Docx knows that what we want most from a novel are stories into which we can sink our teeth and our hearts.
His ability to evoke the atmosphere of a city is almost Dickensian' - "Guardian". 'Full of insight: on the state of Russia, Britain and the US; and on the nature of music, addiction, love and sex.
Funny and involving and the characters are often priceless' - "Metro". 'I was amazed at the detail of Docx's St Petersburg, with all its beauty and cruelty, similar to the style of Dostoevsky' - "Financial Times". 'Unforgettable. Not since "What a Carve Up!" has there been such an absorbing indictment of the family' - "Independent on Sunday".
Information
Format: Paperback
Pages: 520 pages
Publisher: Pan Macmillan
Publication Date: 02/05/2008
ISBN: 9780330447614
Free Home Delivery
on all orders
Pick up orders
from local bookshops
Reviews
Showing 1 - 2 of 2 reviews.
Review by michaeldwebb
16/06/2015
This took me a long time to read. Ok, it's a big book, but that wasn't it. Another reviewer called it a page turner, but it just wasn't for me. At times it was beautifully written, but it for some reason it took me over half the book to work out who was who. By that point I sort of cared what happened to the characters, a recommendation of sorts, as they weren't particulary likeable. One of the quotes on the cover compared it to 'What a Carve Up', but the only parallels I could see where the highly improbable endings (althought Self Help's is nowhere near as stupid as What a Carve Up's).So, not a glowing review then, and I'm not sure I'd recommend it. Docx is clearly a talented writer though, and if his next book is shorter (ie less of a time committement needed on my part) I'l definetely give him another try.
Review by timtom
16/06/2015
Torn between St. Petersburg, London, Paris and New York, as well as their own personal crises, the members of the Glover family are suddenly brought together by the death of one of them. This event acts as a detonator for each character to come to terms with his or her problems. Couples are broken, flats burgled, and pianos shattered. And, slowly, lips are opened and secrets come to light...This is not an easy book to read, it is dense and intricately constructed, yet very powerful. This is not a page-turner because it is the kind of book that requires pauses to think about the implications of what one has just read (and also to reflect on the blissful simplicity of one's own life). Docx's exploration of the intricacies of a dysfunctional family is masterful and his disenchanted rants against contract publishing and the "bullshitness" of modern life in general are a pleasure to read. This book is a journey, not easy, but rewarding.