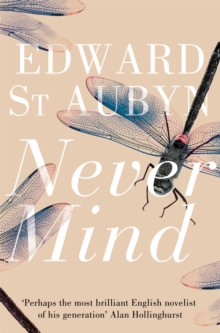 Description
THE FIRST PATRICK MELROSE NOVEL. At his mother's family house in the south of France, Patrick Melrose has the run of a magical garden.
Bravely imaginative and self-sufficient, five-year-old Patrick encounters the volatile lives of adults with care.
His father, David, rules with considered cruelty, and Eleanor, his mother, has retreated into drink.
They are expecting guests for dinner. But this afternoon is unlike the chain of summer days before, and the shocking events that precede the guests' arrival tear Patrick's world in two.
This title was originally published, along with Bad News and Some Hope, as part of a 3-book package, also called Some Hope.
Information
Format: Paperback
Pages: 208 pages
Publisher: Pan Macmillan
Publication Date: 01/04/2012
ISBN: 9781447202936
Free Home Delivery
on all orders
Pick up orders
from local bookshops
Reviews
Showing 1 - 5 of 5 reviews.
Review by hazelk
16/06/2015
I don't read many novels these days that are un-putdownable but I simply flew through this one and can't wait to read the next in the sequence of the Melrose novels.The observation is meticulous but never boring and the characterisations are so needle-sharp that I found myself virtually hating the male characters, especially David (of course!)There is a deeply tragic event which deeply affected me.The prose is meticulous. A stunning novel.
Review by nivramkoorb
16/06/2015
I am reading this as part of a package. I had previously read one much further up the timeline and knew that St.Aubyn was a great writer. Knowing that was the first in the series creates a different sort of review. As with his other book, the prose is superb and the characters difficult at best. But this is part of the charm because it gives you a chance to see people that really do exist but you don't have to ever really meet them. It was nice to have a character that was so harsh and cruel so that you can look forward to bad things happening to him. For people that like good well written books, I recommend this. I do think it makes sense to plan on reading all of the novels to get the most out of this story.
Review by kidzdoc
16/06/2015
This is the first novel in Edward St. Aubyn's semi-autobiographical Patrick Melrose series. St. Aubyn was born in 1960, and he was verbally and physically abused by his father between the ages of five and eight, as Patrick Melrose was in this book. St. Aubyn portrays the 5 year old Patrick and his parents, David and Eleanor. David is a jack of several trades but a master of none, as he briefly practiced as a physician and as a pianist, both under the withering opposition of his own father, who all but disinherited him upon his death. David's upper middle class upbringing leads him to look at nearly everyone with extreme disdain, including his "friends" and those who share his values, and his frustration with his failed life is expressed toward them and especially Eleanor, his well to do American wife, and Patrick, his only son. Eleanor is able to escape David by sleeping in a separate room, driving away in her car, which no one else is allowed to command, and her frequent use of drugs and alcohol. Patrick, however, suffers the full brunt of his father's anger, as he tortures and verbally belittles him in order to make him a tough and independent young man. Other characters are introduced in the novel, who will appear in the subsequent two novels, most notably Nicholas Pratt, who is as close to David as anyone and finds him both admirable for his firmly held opinions and loyalty to British tradition, and misanthropic, for his virulent hatred of everyone, including himself. These characters meet for dinner at the Melrose house in a French country town populated by like minded Britons, as Nicholas and his latest girlfriend come there for a brief visit. The conversation is witty and acerbic, with wicked humor interspersed between the sharp barbs fired by these supposed friends.
Review by Roseredlee
27/08/2015
St. Aubyn is a superb, elegant prose writer - one of those writers indeed whose books, though relatively short, take a disproportionate time to read as one savours each perfectly weighted sentence - and the story of Patrick Melrose as it unfolds over the - now four - series of books is immaculately told and psychologically very astute, as we see Patrick's equally damaged father proceed to wreak havoc on his hapless son who then struggles to achieve adulthood or adult relationships. Original sin indeed. Oh, the books are also mordantly funny.
Review by JimElkins
23/09/2015
I may have read a dozen reviews of the Melrose novels, maybe more, and some of them quite long. I don't remember anyone mentioning what seems to me their principal characteristic in relation to the history of the novel. St Aubyn's style comes from a line of mainly English novelists, beginning in the 19th century but including Somerset Maugham, Graham Greene, and other early- and mid-20th century figures. There are differences: for example St Aubyn's characterizations are more particulate than Maugham's; St Aubyn typically finds an arresting simile or description for each sentence -- as if in helpless emulation of the bon mots he despises so virulently -- and doesn't normally permit his unadorned dialogue or utilitarian description to continue too long uninterrupted by an astonishing In that he resembles Nabokov more than Maugham, but otherwise his emulation and perfection of an older kind of narrative is often astonishing. He shares that kind of perfection of surface and craft with Hilary Mantel and few others.It would take a long essay to spell this out in a more persuasive way. I mean to say his prose presents itself as a perfected version of older traditions of narrative. His content -- which the reviewers all emphasize -- seems different from his predecessors but really isn't: Maugham wouldn't have described rape and incest as St Aubyn does in this book, but he had his own strategies for measured shock. It's the measuring, the control, that matters. St Aubyn's authorial voice is unusual in the ferocity of its anger, which provides the book's control (a strategy, or motivation, that also gives Thomas Bernhard's novels their odd shapes), but other driving emotions have helped give pace and structure to the earlier writers St Aubyn emulates.This book reminds me of classical music competitions like the Chopin Piano Competition or the Tchaikovsky Competition. In those contests musicians offer astonishingly skilled, impeccably controlled performances, but the music that's being played is almost always from the romantic tradition: Rachmaninoff, Prokofiev, and Medtner are among the few permissible 20th century choices. St Aubyn is like the young performers in those competitions: skilled beyond almost anyone's reach, but in a tradition that has been ending, fitfully, for the last century. Those who read him for his "cold," "shocking," "clear-eyed" "evisceration" of a certain English upper class might also consider that those same adjectives would undoubtedly have been applied, in Maugham's generation, to the subjects he chose. What, other than the ramping-up of explicit content, makes this a 21st century book?
Also in the The Patrick Melrose Novels series | View all