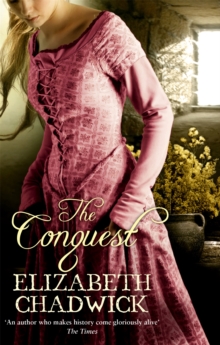 Description
When a comet appears in the sky over England in 1066, Ailith, a young Saxon wife, feels sure that it can only bode well, in spite of her husband's fears.
With a child on its way, the couple are prosperous and content.
Yet, within a year, Ailith's joy turns to heartache as her husband and her child are taken from her and the conquering Normans advance.
Ailith's grief turns to love for a brief period with Rolf de Brize, a handsome and womanising Norman invader.
She bears him one daughter, but in the aftermath of the Battle of Hastings she discovers a betrayal she cannot forgive ...Years later, the spirited and strong-willed Julitta is determined to find happiness, and yet her life has been filled with pain: from surviving life in a brothel in Southwark to suffering the pain of a forbidden love and a bitter, loveless marriage.
Her quest takes her on a Pilgrimage to Compostella to a colourful horse fair in Bordeaux, to the terrors of piracy on the open sea.
Information
Format: Paperback
Pages: 576 pages
Publisher: Little, Brown Book Group
Publication Date: 03/08/2006
Category: Historical fiction
ISBN: 9780751539417
Free Home Delivery
on all orders
Pick up orders
from local bookshops
Reviews
Showing 1 - 3 of 3 reviews.
Review by lindymc
16/06/2015
Set in 1066, as William of Normandy invades and conquers Saxon held England. Our main characters are of the merchant class. Rolf breeds the finest horses in both Normandy and England. Our star-crossed lovers are Julitta (his bastard daughter by his mistress Ailith) and Benedict, betrothed and later married to his legitimate daughter Gisele. First half of the book is Rolf and Ailith's story; last half is Julitta's story.
Review by Kasthu
16/06/2015
The Conquest is set during and after the Norman conquest of 1066. Ailith is a Saxon housewife, her husband the armorer to King Harold. After her husband's death, she has an affair with Rolf de Brize, a Norman; and years laterm their daughter Julitta takes up with Benedict. The Conquest is a story about love, loss, and hope during the most trying of times.I enjoyed this book, though not as much as Elizabeth Chadwick's other novels. As usual, the book is well-written and researched (I learned more about medieval horses than I ever thought I would), but there was something missing about this book that I can't quite put my finger on. Rolf and Ailith aren't the most sympathetic characters in this novel, and I found myself not particularly caring for their relationship (actually, I think that Ailith was much better off without him, brothel or not!). Julitta and Benedict, however, are much more likeable.On the other hand, EC does a great job with description: the Battle of Hastings is particularly well-rendered. And the story really does flow well, keeping the reader turning pages constantly. I just don't feel that this is Elizabeth Chadwick's strongest book, however.
Review by Sarah_Gruwell
27/01/2016
view all 2 status updatesReview** spoiler alert ** A brilliant look at pre- and post-Hastings England, this book entertains, teaches, and enthralls. The characters and emotions come to life in a setting as immediate as the real world. Even thought the story takes place in a world a thousand years in the past, the reader finds themselves transported in time with Chadwick's talented descriptions and story-telling. My favorite part of this book was the characters. There was not a single one that was completely flat and two-dimensional (save maybe Wulfstan). Nothing was black and white, good or bad. The reader empathizes with almost every character and can see their motivations and goals come to vivid life. Even the characters that the author conveniently kills off stand out on their own merits. That's one of my few gripes about this book, actually. The ending was a little too wrapped up and perfect, with characters dying that could have been explored so much more. And the final showdown on the sea almost seemed just thrown in to give us a big send off. But it was still entertaining as hell and I was happy that Julitta and Ben got their happy ending where Julitta's parents did not. The Conquest is another shining example of Elizabeth Chadwick's writing. With vivid characters and exceptional world-building, the reader is transported to another world and time. Definitely a book for the re-read shelf!