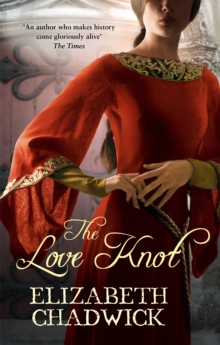 Description
The year is 1140 and England is torn by the strife of civil war. Oliver Pascal chances upon a village raided by mercenaries and rescues the survivors: an orphaned boy, who is the illegitimate son of the old king, and his mother's maid, a young widow named Catrin. After escorting them to Bristol Castle, they are accepted into the household of Robert of Gloucester and while Catrin finds herself falling in love with Oliver she suffers a deep boredom at the frivolity of court life.
Thus when the old midwife Etheldreda offers to teach her the secrets of her ancient art, Catrin agrees.But the midwife's life is fraught with dangers, not least Oliver's own personal fears which threaten their relationship, but also in the shape of two men, both killers and both of whom threaten the couple's lives. However, Catrin is determined to pursue her career and keep Oliver and while England fights a civil war, she battles for her love and for her vocation.
Information
Format: Paperback
Pages: 480 pages
Publisher: Little, Brown Book Group
Publication Date: 19/01/2006
Category: Historical fiction
ISBN: 9780751538113
Free Home Delivery
on all orders
Pick up orders
from local bookshops
Reviews
Showing 1 - 3 of 3 reviews.
Review by Kasthu
16/06/2015
The Love Knot is the story of two young lovers, set during the civil war between Stephen and Matilda. Oliver de Pascal is knight just returned from pilgrimage, who rescues the widow Catrin from a village destroyed by raiders. A romance develops between them, but "forces beyond their control" cleave them apart, helped in part by a difficult decision that Catrin must make. Years later, after war has devastated England, they are drawn back together. The ending is a bit predictable, but it's the getting there that's the fun part.Elizabeth Chadwick's novels, at least her earlier ones, are a little formulaic. Of course there's the romance aspect, and there's a bad guy who's usually a mercenary soldier. Throw in lots of historical detail and famous persons from the period, and that's usually what you'll get. But despite the predictability of Chadwick's plots, her novels are always detailed in terms of history—be prepared to learn a lot about the 12th century. I do love medieval history, and it's novels like The Love Knot that enhance my interest in that fascinating time period. It's a very real novel that explores both the good and bad bits of medieval life.Another thing I enjoyed about this book was the characters—they're very three-dimensional, coming as they do with lots of emotional stuff that they must work out in order for the story to come to its resolution. Don't be put off by the fact that Catrin is a midwife and healer—as written by a less skillful author, this could have become a cliché, but Chadwick manages to make Catrin and her healing knowledge believable. This novel is largely about choices, and how the choices one makes can significantly alter one's life—as Catrin's choice does to her and Oliver. The Love Knot isn't my favorite Elizabeth Chadwick book (I thought the way that Catrin and Oliver came back together was a bit too sudden), but I did enjoy this book nonetheless (incidentally, Elizabeth Cahdwick's books are also good comfort reads—The Love Knot was the perfect book for me to read while I had a cold).
Review by Kassilem
16/06/2015
This book of Chadwick's is set in the time of the civil war between England's King Stephen and his cousin Empress Mathilda. Oliver is a man just home from the Crusades, where he made a pilgrimage in honor of his young wife who died in childbirth. Once home he finds that King Stephen has stolen his family lands, and signs on with the Empress Matilda so he can get them back. He then comes across a burned down country-house with one almost dead woman, her young son, and his nurse, Catrin. Most readers can guess that Catrin and Oliver will get together. Chadwick is a little predictable in the romance department. Otherwise the history is authentic, there's action and adventure. It's not my favorite of Chadwick's, but I enjoyed reading it nonetheless.
Review by macaron91
16/06/2015
fascinating and poignant. But I wish the blurb hadn't said so much about the plot. The end of the blurb is the end of the story. So my advice would be to read only the very first line of it.