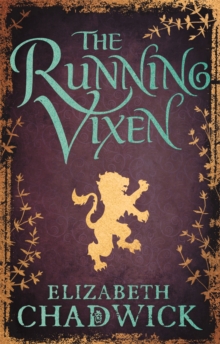 The Running Vixen
Paperback
Part of the Wild Hunt series
Description
1126. Heulwen, daughter of Welsh Marcher baron Guyon FitzMiles, has grown up with her father's ward, Adam de Lacey.
There has always been a spark between them, but when Heulwen marries elsewhere, to Ralf le Chevalier, a devastated Adam absents himself on various diplomatic missions for King Henry I.When Ralf is killed in a skirmish, Heulwen's father considers a new marriage for her with his neighbour's son, Warrin de Mortimer.
Adam, recently returned to England, has good reason to loathe Warrin and is determined not to lose Heulwen a second time.
But Heulwen is torn between her duty to her father and the pull of her heart.
Adam is no longer the awkward boy she remembers, but a man who stirs every fibre of her being - which places them both in great danger, because Warrin de Mortimer is not a man to be crossed and the future of a country is at stake . . .
Information
Format: Paperback
Pages: 384 pages
Publisher: Little, Brown Book Group
Publication Date: 01/11/2009
Category: Historical fiction
ISBN: 9780751541359
Free Home Delivery
on all orders
Pick up orders
from local bookshops
Reviews
Showing 1 - 3 of 3 reviews.
Review by DeltaQueen50
16/06/2015
One of her earlier works, The Running Vixen by Elizabeth Chadwick is set during the closing days of the rule of Henry I in 1126. As his legitimate male heirs have died, he recalls his recently widowed daughter, Matilda home from Europe with the purpose of naming her the successor to the throne. Calling all his barons together and forcing them to swear allegiance to her is no guarantee that some are not developing plans to place another on the throne.Amongst this political upheaval, the author weaves her story about Adam de Lacey returning home from self-exile in France to face both the people who love him and the woman whom he loves still, even though she had chosen to wed another. Arriving home to find her a widow, but in the midst of planning on wedding another, Adam knows he must make his move if he wishes to win this women who insists on thinking of him as a brother.Elizabeth Chadwick excels at breathing life into historical fiction, including small details of everyday medieval life from clothing and food to weaponry and horses. Her characters, both the real and the imagined are well drawn and accurate to the times. This book is the second in her trilogy set in the borderlands known as the Welsh Marshes and I am looking forward to reading the closing volume of the trilogy
Review by goth_marionette
16/06/2015
This is one of the author's earlier works and as thus is not her best work. I enjoyed the book but it was a bit formulaic. Her later works are amazing so do not let this put you off the author. Overall a light and fluffy read with a heavy emphasis on romance.
Review by Sarah_Gruwell
27/01/2016
Another home run for Elizabeth Chadwick. She's one of the very few authors I've encountered that can seamlessly transport her readers to the place and time she writes about. She makes them smell the herbs as the characters walk across the rush floors, breathe the damp air of Wales, see the shine of silks and banners of war, and hear the clop of horse hooves and rustle of chainmail of knights. You literally experience the book, not just read it. Her characters in this book are also just as engaging as her other volumes. The medieval world is shown in all its glory through their experiences, triumphs and horrors together. I felt very drawn to her main hero and heroine. Their journey to love was very hard; only at the end, I felt, did the light bulb go over their heads and they were able to overcome all obstacles to achieve harmony. I really liked how respectful Adam was to Heulwen through the hard experiences towards the end. I think it was his understanding and support that got her through those horrible events. All together, their love story was beautiful and I enjoyed it immensely.