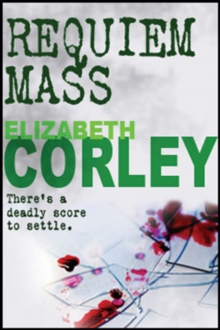 Description
'Someone had wanted her to die and had brought her to a twisted, broken death.
Now he would kill for her - once, twice, three times - as many times as proved necessary - to avenge her death and finally let her rest in peace. 'Twenty years earlier a young woman falls tragically to her death.
The only people with her are four schoolfriends. One - or maybe all of them - is responsible. And there's someone intent on letting them have their just desserts.
DCI Andrew Fenwick is soon caught up in a desperate race against time to find the murderer before he completes his bloody vendetta.
As the death toll mounts, Fenwick stares failure in the face - unless he can draw the predator out of the shadows and into an unconventional and highly dangerous trap with the ultimate bait.
Information
Format: Paperback
Publisher: Allison & Busby
Publication Date: 27/08/2007
Category: Crime & mystery
ISBN: 9780749080020
Other Formats
EPUB from £2.39
eAudiobook MP3 from £43.59
Free Home Delivery
on all orders
Pick up orders
from local bookshops
Reviews
Showing 1 - 3 of 3 reviews.
Review by DeltaQueen50
16/06/2015
Requiem Mass by Elizabeth Corley was a mass of contradictions for me. I quite liked the story but had to overlook some parts that stretched my imagination to the breaking point. I also liked the characters, especially the main one, DCI Andrew Fenwick, and would be interested in continuing to read about his life. The book was long for a mystery, being over 400 pages, but it read quickly and certainly kept my attention. The story is about revenge and was quite the thriller. A few things however, that I found hard to believe made it difficult to take the book seriously. Obviously set in the days before computers were widely used in crime investigations, there were still many items that were difficult to swallow. For example, at one point the investigative team were interviewing current and ex-school teachers and pupils and no one remembered or brought up the tragic falling-from-the-cliffs death of a schoolgirl (a close friend of the current victim) even though it happened twenty years ago. I also found that the elaborately detailed plan that the killer used to abduct his first victim included more than a few incidents of sheer luck, such as his intended victim reading the classified ads and applying for the job that he was advertising. Also, the fact that the disappearance of this young wife and mother was not investigated further and was simply accepted as a voluntary disappearance even though her husband was loudly calling for a police investigation just struck me as wrong.This is the first book in a series, and I do have the second on my shelves so I will continue on with the next one, but the stories will have to get tighter and the details a little more believable before I commit to the whole series.
Review by edwardsgt
16/06/2015
The second DCI Fenwick story I've read and set earlier than the first, explaining some of Fenwick's back story. I found myself unable to put down this book until I'd finished it. A group of former school friends is targeted by a tough ex-army attacker, but what is the link and what secret has lain hidden for so long that has made them the target of his apparent hatred? The plot develops at a cracking pace as Fenwick struggles to find the attacker, whilst trying to keep his fragile family together. Highly recommended.
Review by moosenoose
16/06/2015
Finally a book I can get into! I have read a few too many chick-lit's lately which are not my thing. I thought it was time to get back into my old favourites - crime thrillers. This books did not dissapoint. It was fast paced and with enough twists in the plot to keep you guessing until the end. I kept deciding on who the 'bad guy' was, then changing my mind again! Would like to read more by this author.