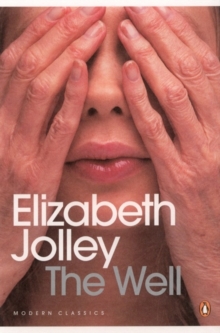 Description
This important piece of Australian fiction is republished for the first time as a Penguin Modern Classic.
Elizabeth Jolley's award-winning novel is presented in a fresh, new format that is a must-have for lovers of Australian literature.
Miss Hester Harper, middle-aged and eccentric, brings Katherine into her emotionally impoverished life.
Together they sew, cook gourmet dishes for two, run the farm, make music and throw dirty dishes down the well.
One night, driving along the deserted track that leads to the farm, they run into a mysterious creature.
They heave the body from the roo bar and dump it into the farm's deep well.
But the voice of the injured intruder will not be stilled and, most disturbing of all, the closer Katherine is drawn to the edge of the well, the farther away she gets from Hester.
Information
Format: Paperback
Pages: 192 pages
Publisher: Penguin Books Ltd
Publication Date: 29/01/2009
ISBN: 9780143180012
Free Home Delivery
on all orders
Pick up orders
from local bookshops
Reviews
Showing 1 - 1 of 1 reviews.
Review by lauralkeet
16/06/2015
Hester Harper lives on a large farm in Australia, having inherited her childhood home following her father's death. Her primary companion is Kathy, a young woman who came to live with Hester after leaving the local orphanage. The novel opens with an accident that occurs late at night, as Hester and Kathy are returning from a party. Their car strikes something, which they dispose of in the well. The novel then jumps back in time, building up to the night of the party such that when the accident is described a second time, it is with richer and more complete context. Hester is ill-equipped to manage the farm, lacking the basic skills and knowledge and stubbornly clinging to outdated ideals. She has few personal relationships: she is friendly with the woman in who runs the town store, and civil with Mr. Bird, who manages the business aspects of the farm and serves as Hester's financial advisor. Her strongest bond is with Kathy. Hester and Kathy live a reclusive, isolated life but are prone to spend money recklessly on items with little practical use. Hester is a very lonely woman, a social outcast who resists change of any kind, and refuses to allow Kathy to experience adult independence. Kathy is naive and flighty, and appears to need Hester's steadying hand to keep her on track. For most of the novel, Kathy is anticipating a visit from an orphanage friend, Joanna, an event which Hester finds threatening. Their relationship is further challenged after the accident when it appears the "creature" they struck may not be dead. Kathy claims to be in communication with something or someone in the well, and Hester refuses to acknowledge this possibility. Jolley builds the suspense while simultaneously bringing even greater depth to her main characters. The situation is resolved in a manner befitting the characters and the nature of their relationships: sad, imperfect, and left open to interpretation. I enjoy books with strong character development and <i>The Well</i> did not disappoint.
Also in the Penguin Modern Classics series | View all