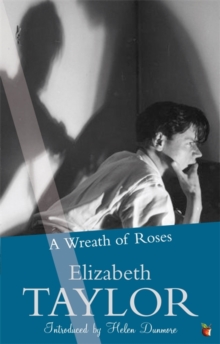 A Wreath Of Roses
Paperback
Description
Spending the holiday with friends, as she has for many years, Camilla finds that their private absorptions - Frances with her painting and Liz with her baby - seem to exclude her from the gossipy intimacies of previous summers.
Anxious that she will remain encased in her solitary life as a school secretary, Camilla steps into an unlikesly liaison with Richard Elton, a handsome, assured - and dangerous - liar.
Information
Format: Paperback
Pages: 224 pages
Publisher: Little, Brown Book Group
Publication Date: 01/06/2011
ISBN: 9781844087129
Free Home Delivery
on all orders
Pick up orders
from local bookshops
Reviews
Showing 1 - 5 of 6 reviews.
Previous | Next
Review by rainpebble
16/06/2015
A Wreath of Roses is a wonderful novel about the annual summer monthlong visit of Liz, her infant son Harry, & her life long friend Camilla with Frances, Liz's childhood governess & nanny.Like so many other 'green' books, it is actually about nothing and in that lies it's charm. This story tells of their thoughts, dreams, hobbies; in other words their daily lives.Camilla, who is unmarried, is a bit chuffed with Liz's marriage and baby but rather than talk about it just seems not herself and unhappy. Liz is emotional and her friends think that she is upset about her life but it is really simply first time motherhood. Frances, a painter, seems different also. Her age is beginning to show in that she tires easily and her interest in painting is beginning to wane.Into the story comes a no-gooder ladies man in the form of one Richard who becomes set upon Camilla to no good end. Also we welcome into the story one Morland, a friend and admirer of Frances and her work. I believe that he was my favorite character.When you read Taylor, prepare to love how she builds her characters and the plot. (if there is one) She writes beautifully and the first of her stories that I read, when I finished it and put it down I just sat there thinking about the book, how lovely it was and how I had just now realized it was about nothing. How one can fall in love with a book about nothing I know not. I only know that with Taylor, I do.I rated this one 4 1/2 out of 5 stars and highly recommend it.
Review by LyzzyBee
16/06/2015
(Amazon, 14 March 2012)Known as the darkest of her novels, I didn't find it so much dark - although there is a very disturbing scene right at the start - as imbued with melancholy and disappointment. Liz and Camilla's friendship is drifting apart, and their summer trip to Liz's former governess, Frances, is not like other years, helped by Liz's baby and husband, the former of which Camilla fears and the latter of which she dislikes. Frances is best by arthritis and her fear of disappointing Morland Beddoes, the most robust character in the novel although he claims to be without character (shades of Iris Murdoch and her good characters being almost faded ciphers), a long-term buyer of her paintings. Then we have Richard, a man who gives the impression of not being quite as he seems, but has clearly made a mistake somewhere along the line.There is a feeling of conflict when Camilla gets into a dangerous situation which she pretty well deserves, and the usual feeling of being in the company of a superlative observer of the finer points of friendships and relationships. The robust concerns of the domestic help, with their spit and promiscuous daughters, throws into contrast the subtleties of the inter-relationships between the main characters. Are Camilla and Liz two sides of Taylor herself?There is also an excellent cat, who is left to be OK (actually doesn't appear in the narrative after the middle).
Review by brenzi
16/06/2015
My second Taylor novel will definitely not be my last. She seems to be a master at delineating loneliness in all its forms and this novel, written a few years after WWII, demonstrates the dark lonely days where the characters showed the after lasting effects of that war time period.Three women, Camilla, Frances and Liz, have always spent the month of August on holiday together and this year is no different. What is different, are the lives of the women. Liz has married a minister and is now a new mother. Camilla, disappointed at what she views as her friend's abandonment, counters by taking up with a man she met while witnessing a ghastly event at a train platform. Frances, for her part, is concentrating on her painting, which she feels is coming to an end, as the results of aging are becoming more and more apparent.Add to this group three very different men, including Liz's husband, Arthur, who just shows up one day, throwing off the previous balance of personalities. Morland Beddoes is an admirer of Frances' paintings, many of which he's purchased. And then there's Camilla's acquaintance Richard, a truly frightening character.The interactions and thoughts of these six people provide the impetus for Taylor's narrative. It's the little things, that occupy their days and nights, that prove to be so very interesting. And the author provides some lovely prose along the way. In this scene, between Liz and Camilla delineates the problems the two face now:<i>"They would not exchange glances. They were lost to one another. A no man's land lay between them now, a terrain of unshared experience. The long years of intimacy, the letters spilling over untidily from page to page, the perfect matching of mood and humour, the exactly followed translations from deep sincerity to mockery or innuendo, now buckled up and came to a standstill. Only embarrassment stirred them." (Page 112)</i>I found the prose would sneak up on me deceptively until I would think,"Wait…what was that again?" And I would reread. At the same time, Taylor manages to keep up a steadily increasing tempo leading up to the last few shocking paragraphs. Very much recommended.
Review by kaggsy
16/06/2015
This is the first ET novel I've read so I can't yet compare it to anything else she's done. However, she's certainly won me over with this one and I can't wait to read more. Taylor's prose is quite lovely and her descriptions are really evocative - she captures amazingly well the feel of an English summer in the country where the roads and lanes are hot and dusty and deserted. There is much internal philosophising from the three main female characters who all in some way seem to be reaching a personal crisis or turning point. There is darkness in the book but a kind of resolution for each character and it's a very satisfying read.
Review by Smiler69
16/06/2015
"An old woman, who had seemed to be a mound of rusty clothes, stirred and lifted her head. Her hands lay on her lap as if they were separate from her body, two little sleeping animals."***"The sun seemed to touch their bones, poured into them as if they were hollow like cups. Even the trees below in the valley looked dazed. Nothing moved, but the heat shimmering until the view was like a bad photograph."
Camilla, Frances and Liz have always spent summers together in a contented trio of perfect female friendship at the cottage owned by Frances, but things are different this summer, and Camilla feels more lonely and detached from the two other women than ever. Frances has always had her painting to sustain her, though she's also always gone out of her way to dispel any notion that she might be an eccentric artist and would rather be praised for her crab apple jelly than her painting. This year however, she is suffering more than ever from the effects of old age and her painting style has gone through a dramatic change, and not necessarily for the better. Liz, for her part, has found some kind of contentment in a marriage to a man she is not sure she loves, but in any case, her newborn baby occupies her completely and creates a distance between the two women, who've been used to sharing late night secrets and laughter together, to the annoyance of their old friend. Small wonder then, that Camilla should find herself irresistibly drawn to a shady but very handsome man she's met on the train to this fictional town of Abingford. We know from the beginning of the novel that something is bound to go terribly wrong, if the gruesome event Camilla and Richard have witnessed at the train station and which has acted as an icebreaker between them is to be taken as any kind of omen. Not very much happens, other than the normal activities one does on vacation; sitting in pubs, taking walks on the grassy hill-side, a picnic, a drive, picking wild flowers, another walk, in the driving rain this time. Yet
so much
happens in the interactions of Taylor's fascinating characters and the complexity of their own thoughts and feelings. There is that, and there is the gorgeous prose. The gorgeous prose which seems effortless, yet is so very evocative and for me, a wealth of imagery worthy of several paintigs. My third book by Elizabeth Taylor, and I look forward to many more.
Also in the Virago Modern Classics series | View all