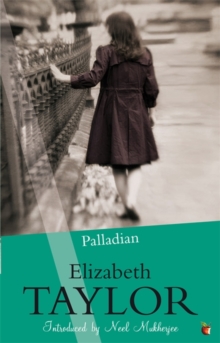 Description
When newly orphaned Cassandra Dashwood arrives as governess to little Sophy, the scene seems set for the archetypal romance between young girl and austere widowed employer.
Strange secrets abound in the ramshackle house. But conventions are subverted in this atmospheric novel: one of its worlds is suffused with classical scholarship and literary romance, but the other is chaotic, quarrelsome and even farcical.
Cassandra is to discover that in real life, tragedy, comedy and acute embarrassment are never far apart.
Information
Format: Paperback
Pages: 208 pages
Publisher: Little, Brown Book Group
Publication Date: 04/08/2011
ISBN: 9781844087136
Free Home Delivery
on all orders
Pick up orders
from local bookshops
Reviews
Showing 1 - 2 of 2 reviews.
Review by nordie
16/06/2015
First of the Elizabeth Taylor's (no, not *that* one!) I've read. Cassandra, newly orphaned, gets the job of a governess to a motherless young girl. She joins a family that includes the widower, his cousins and aunts, all of whom have their own problems and little foibles. Ripe for falling in love with her employer - for little better reason that she's read it in a book so thinks it's virtually demanded of her - she and Marion do seem to fall in love. Things happen as a result of her presence, and then removal from the family, not all of it good, but things are said that should have been said years before in a more healthy household.Did find that Cassandra and Marion were the least strongly drawn characters in the book, but nevertheless this was an interesting first read from this writer
Review by LyzzyBee
16/06/2015
(03 Feb 2012)Purchased and read for the LibraryThing Virago Group's Taylor read – I think the only one of her books I didn't already own. Taylor's second novel, and her take on Janes Austen and Eyre. Orphaned Cassandra leaves what passes for the real world (school, then a quiet life with her father) for seclusion as a governess, all too ready to fall in love with the master of the house.Spare, exacting writing mercilessly dissects the characters just as failed medical student Tom draws images of his dissected household, and Taylor does not even flinch from a somewhat shocking death part way through (which is foreshadowed by a sad pet bit that I was glad to be warned about in advance but that I managed OK).Unsparing and uncompromising as it is, it is a good read, which must have influenced Barbara Comyns in her writing (do we know about this?). Not enjoyable, exactly, but intriguing and beautifully done.
Also in the Virago Modern Classics series | View all